Yamaha YSP-1400 and YAS-152 sound bars rock built-in subwoofers and Bluetooth connectivity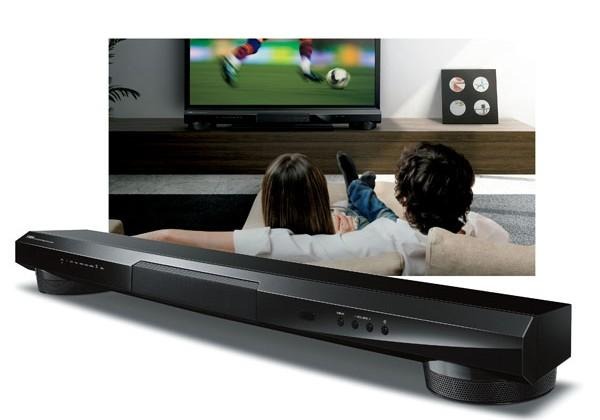 Yamaha has announced two new sound bar audio systems designed to go along with flatscreen TVs called the YSP-1400 and YAS-152. Both of the sound bars have all-in-one designs featuring built-in subwoofers and integrated Bluetooth wireless technology. Yamaha uses that Bluetooth technology to add a couple of important features the sound bars.
The Bluetooth technology allows users to stream music wirelessly from their smartphone or tablet. Yamaha also uses the Bluetooth connectivity to allow users to control the sound bars using a free application for Apple or Android devices. The YSP-1400 uses Yamaha Digital Projector Technology and promises a simple setup process.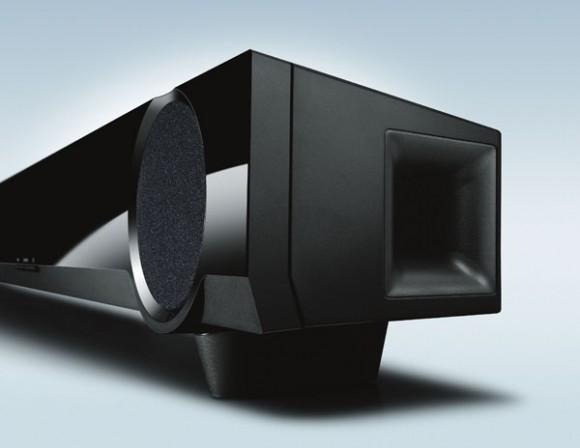 Yamaha says this is its lowest priced single body sound bar able to deliver 5.1 discrete channels of surround sound. The YAS-152 uses Yamaha Air Surround Xtreme technology to produce virtual 7.1 channel surround sound. The sound bar is designed specifically for larger 55-inch and over TV screens.
The YAS-152 is 47.25-inches wide so it doesn't look lost underneath a wide TV. Yamaha says that the longer length of the sound bar also allows more driver separation improving sound quality. The application for smartphones works for the projector as well and Yamaha says the app allows users to access input selections, surround sound modes, and other settings to customize the experience. The app also allows the YSP-1400 user to fine-tune the Digital Projector Settings to match the room size. The YSP-1400 will sell for $449.95 with the YAS-152 selling for $349.95 with both available next month.
SOURCE: Yamaha