Yamaha unveils new PSG-01S and PJP-25URS speakerphones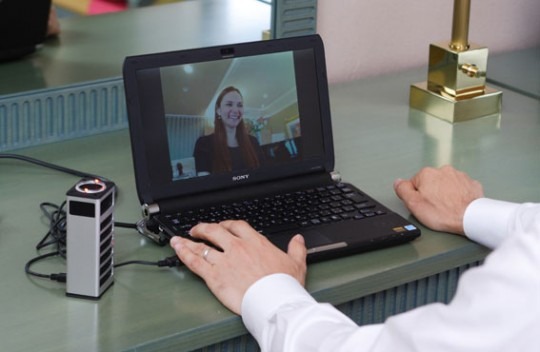 I have never felt the overwhelming need to save a few cents per minute on my long distance calls so I have never really used Skype. If I talked frequently to people who lived a long way away, it would be useful. If you are an avid Skype user Yamaha has announced two new Skype-certified speakerphones called the PSG-01S and the PJP-25URS.
The PSG-01S is a personal speakerphone with high quality speakers and microphones inside. The device is designed for more than Skype calls though and can be used to record and playback audio via a PC. The PJP-25URS is a Skype phone that is aimed at use in the conference room for multiple users.
Both of the devices share many of the same features including echo cancellation. Neither device needs an AC adapter, getting all required power from the USB port. Dedicated buttons for controlling Skype are integrated in the system and the device has dual speakers for stereo playback. The PSG-01S has acceleration sensors built-in that allow it to change modes depending on how it is placed on a surface. Position the device vertically and its set for Skype, place it horizontally its ready for music playback. Pricing and availability are unknown at this time.