Yahoo's Three Big Challenges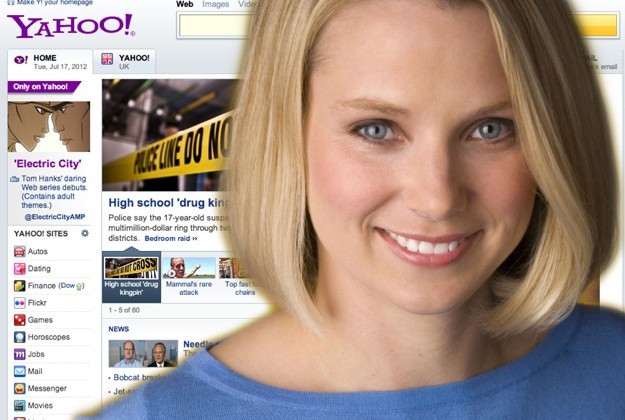 Yahoo's new CEO, ex-Googler Marissa Mayer, faces no shortages of challenges turning the struggling behemoth around, but there are some key places that require some frantic surgery. With Yahoo's share price still slumping, Mayer's first day on the job will be spent triaging the numerous weak points and figuring out how she can bring first stability and then a turnaround to the ravaged firm. But which exactly are those main areas that need attention?Flickr
Yahoo has arguably been sitting on a goldmine of user engagement, but – beyond the frustrating forced-switch to using Yahoo credentials to log in – has made little use of photo sharing site Flickrf. That's much to the chagrin of those with galleries on the site, who had been hoping for investment and more after Yahoo spent somewhere in the region of $35m for it.
Problem is, from being the automatic choice for photo sharing, Flickr now faces a raft of rivals that each make it far easier to create personal and public galleries online. Auto-upload features as we've seen in iOS with Camera Roll, and as have been introduced with Google+ and Facebook apps for mobile, have caught wind with the rise in smartphone photography; Flickr's own usage stats show the most popular cameras are those on the iPhone 4 and 4S.

Mayer's challenge here is to increase Flickr's footprint in mobile without frustrating the other sizable group in the user stats: those with DSLRs from Canon, Nikon and others.
The Portal
Take a look at Yahoo's homepage. It's hardly the paragon of pared-back simplicity that Google.com has become known for; or, indeed, the graphically beautiful Bing.com homepage with its daily-changing photos. Instead, Yahoo has gone down the "throw as many links at them as possible" route, presumably hoping that if users see plenty of options they'll presume Yahoo is still relevant.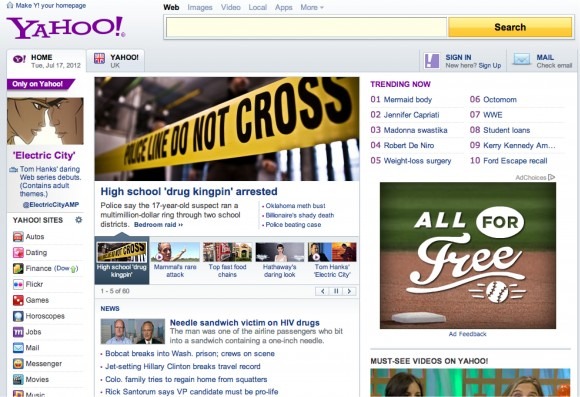 Mayer is known for her skills in promoting consistency and harmony between services; the exec built a reputation on streamlining UI and bringing services together so that there was no jarring disconnect, however small, when switching between Google properties. Google's own Larry Page described her as "a tireless champion of our users", and many others have pointed to her focus on the user experience.
That's just what Yahoo requires: something that stops it from looking like another tired aggregator, reliant on overwhelming users in order to keep them, and instead gives it a unique identity.
The Cull
That tendency to overwhelm is Mayer's third key challenge. Google has been good at paring back services and products that have reached the end of their usefulness – even if there's a fair number of people still actually using them – whereas Yahoo seems reluctant to let anything go. That reticence, presumably down to a fear of chasing away what users they have left, has left the company with a swollen portfolio with little in the way of direction.
[aquote]A cull is needed[/aquote]
A cull is needed, and a decisive one. That's where Mayer may face the biggest challenge: turning services like Flickr and the Yahoo homepage around demand enthusing staff and communicating your new ideas, while shutting services down can often mean job losses or at the least the fear of patchy job security. With Yahoo's share price dwindling, few at the company can be feeling especially confident about the future.
Still, if Yahoo wants to move forward, it has to cut some ties with the past. Mayer's credentials are good, and by all accounts she's a natural geek which should carry some weight at a company which has suffered from too much clueless management and not enough innovation. The clock is ticking.