Yahoo's powerful Android launcher is now available for free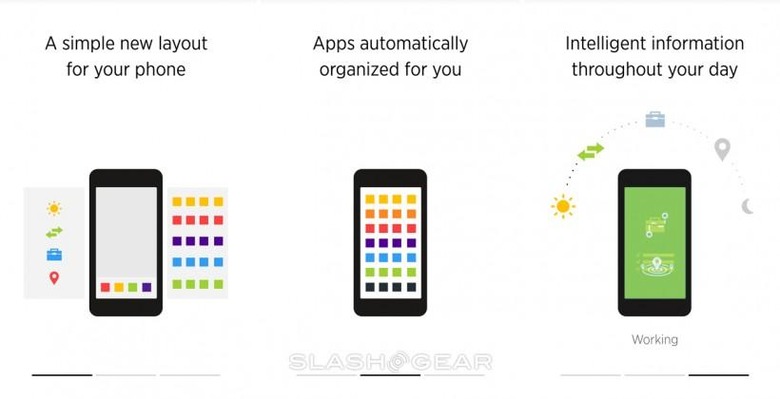 This week the folks at ThumbsUp Labs – acquired by Yahoo earlier this year – have delivered their "Aviate Launcher" for Android for free. This app changes the way you work with Android from top to bottom, allowing you to make your Android smartphone into a productivity machine. Aviate shows you "only the apps and information you need, as you need them" throughout your high-functioning day.
This app is entirely free, delivered by Google Play via Yahoo. Fans of the app from its earlier days will notice a different icon and approach entirely, with the name YAHOO! front and center and the app including more Yahoo services from the start.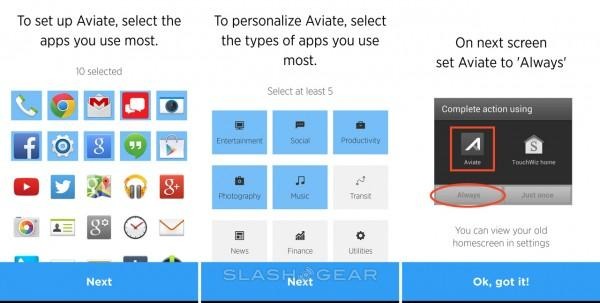 Your first homescreen appears – at first – to be very standard. Once you've set your Aviate Launcher up with your favorite apps – that you've chosen – you'll have a screen with just those apps. Swipe right to left and you'll have all of your apps, swipe left to right and you'll have a single homescreen that's changeable and ready to be set.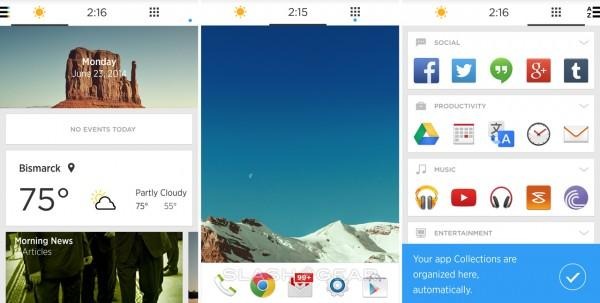 This leftmost screen's set content can be changed by another left-to-right swipe. One option is a Google Now competitor from Yahoo. Another is a Music player and organizer.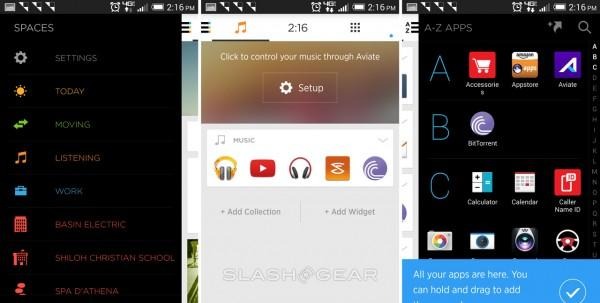 This system has been updated and improved from its Alpha and Beta trials which took place over the past several months. It would appear that Yahoo's purchase was made with great confidence – this is clearly a launcher with a lot of love in it.
At zero cost to you and no advertisements inside – none that we've found, anyway – Yahoo Aviate Launcher is a winner. Have a peek at it right this minute! Take a look at a few more awesome Android apps reviewed by SlashGear recently as well.