Yahoo's Email Breach Might Spell Disaster For Verizon Deal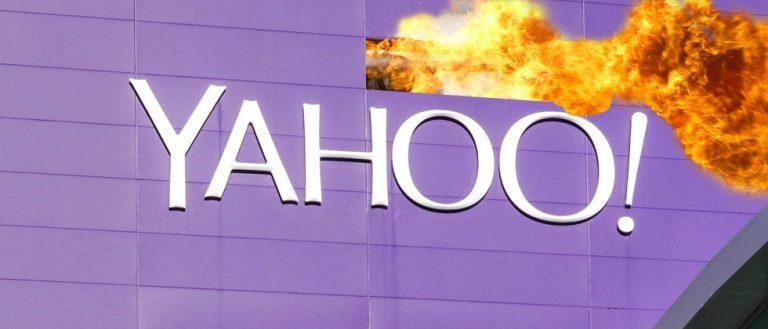 It would appear that the recent Yahoo email breach has not only tarnished its reputation with users, but also with the suitor it has found in Verizon. Rumors of Verizon's attempt to reduce its $4.8 billion bid have been circulating recently, and now we're getting some sort of confirmation that those whispers were correct. In fact, Verizon may be looking to back out of the deal entirely.
For those who need a little refresher: Yahoo recently announced that it was the victim of a breach that affected 500 million email accounts. News of this breach came shortly after Verizon announced its intention to purchase Yahoo for a whopping $4.8 billion. The deal had a lot of promise for Yahoo, which has been dying a slow death for years, but now this breach threatens to change that.
Speaking to Reuters, Verizon general counsel Craig Silliman said that he thinks his company has "reasonable basis to believe right now that the impact is material," continuing on to essentially say that the ball is now in Yahoo's court. He said that if Yahoo disagrees with that assessment, it'll have to prove that the breach didn't have an important impact on the value Yahoo brings to the table.
Indeed, Yahoo's name has been pretty well dragged through the mud in recent weeks. Shortly after the email breach occurred, The New York Times published a rather damning report that claimed Yahoo executives considered security to be something of an afterthough. Then, as if all of this wasn't bad enough, came the reports of Yahoo spying on its email users on behalf of the NSA.
With all of that in mind, one can hardly blame Verizon for experiencing a bout of cold feet. Yahoo's significant user base would add a lot to Verizon's growing media business, but with all of this additional baggage coming to light, Verizon may not care anymore. At the very least, it seems safe to assume that Verizon is going to push for a discount on its original bid.
However, don't be surprised to see Verizon say that it has reason to back out of the deal entirely. If that happens, Yahoo's future will begin to look very bleak, and as rough as it is to say so, Yahoo won't really have anyone to blame but itself. One thing is for sure: the next moves we see in this face off will be very interesting. Stay tuned.
SOURCE: Reuters