Yahoo Updates App, Homepage With Streamlined Design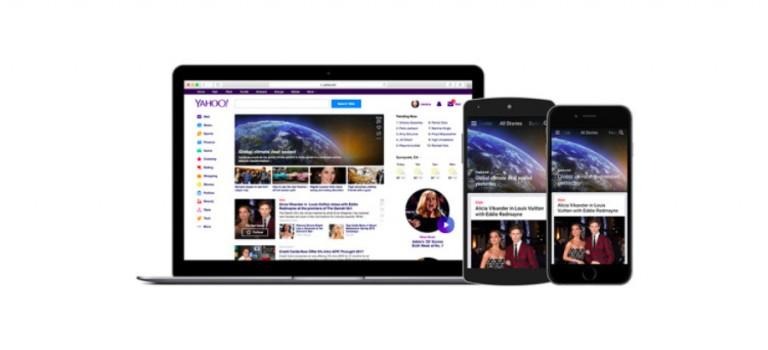 Yahoo has announced an update to both its US homepage and the Yahoo app; both changes bring a new design aimed at making it easier to "discover and create conversations" as well as news and other content. One of the big changes is consistency — the Yahoo app and the Yahoo US homepage are now in sync with each other, displaying the same content for a more streamlined process.
Says Yahoo, this update, among other things, enables its users to access more content faster than before, eliminating the need to open articles in different tabs. There's inline scrolling to see related articles, as well as curated content selected by Yahoo editors, and personalized content. A "heart" icon pulls up related stories, as well. The system will learn your preferences as you browse and adjust itself to your tastes.
As well, the update also has made some changes to commenting, with Yahoo more heavily pushing the community and conversation aspects of its platform. Comments are now presented inline, and can be pulled up separately from the content, making it easier to browser through what others are talking about.
Real-time events, developing stories, and breaking news, meanwhile, are also a little more accessible with this update, as they'll receive updates in real-time. Users can choose to get notifications for when one of those content pieces has been updated. Those in the US should be seeing the changes on the homepage now, as well as Android and iOS users with the Yahoo app.
SOURCE: Yahoo Tumblr