Yahoo teams up with Oracle to one up Google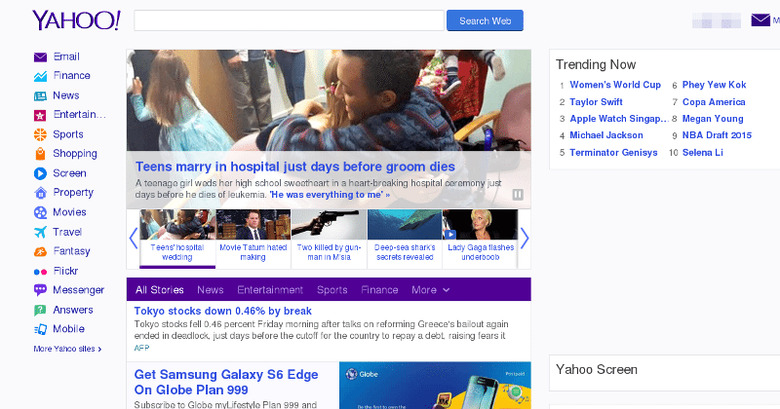 When a former search giant trails well behind even something like Microsoft's Bing, you know that it is in a world of trouble. That might be the situation that Yahoo has continually found itself in, and CEO Marissa Mayer is not shy about taking drastic, even unpopular, steps to change that image. In a shareholder meeting, Mayer revealed that the company struck a deal with Oracle to rope in more users to use its search services. How? By asking users if they want to change their browser's default search engine whenever they install or update Java.
A Yahoo rep claims that their "onboarding process is one that is highly transparent and gives users choice." By this, they mean that there's a checkbox that users can uncheck to opt out of this offer. But as history and usability guidelines will tell anyone willing to actually listen, that almost never happens. Majority of users breeze through such installation wizards, sometimes failing to read the fine print. Sure, they are at fault for not doing so, but companies are also too happy to take advantage of that behavior as well.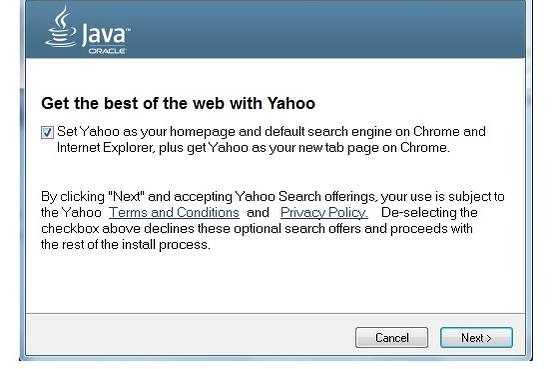 It is almost too ironic that this news would come just days after Microsoft started flagging the Ask.com Toolbar as malware. Oracle's deal with Ask.com involved installing that toolbar in browsers, which most users do not want. Again, the default is to install it, with an option to opt out. No surprise that barely anyone does until after the fact.
UPDATE 1: Microsoft suggests that the current version of Ask Toolbar is not considered Malware – it's an old version that's cited here and affects less than 1% of users worldwide. The original article referenced here now also suggests "The latest version of this application is not detected by our objective criteria, and is not considered unwanted software."
UPDATE 2: A Microsoft spokesperson now offers the following response: "Microsoft is in the process of updating the Microsoft Malware Protection Center to indicate that the detected versions are out of date. The latest Ask toolbar is compliant with Microsoft's objective criteria for third party software."
To be fair, The Yahoo-Oracle friendship doesn't really install any new software, so there's no malware to be called out. It does change browser settings, something that not all users would know how to undo. It's not a fatal problem, but still an unnecessary inconvenience users will be exposed to, all for the sake of trying to dupe users into taking Yahoo for a spin.
Yahoo has several deals in place in order to shove its search engine into users' faces, because very few actually switch to it voluntarily. It has an equally contentious partnership with Mozilla that makes Yahoo the default search provider in Firefox, though that has probably not born much fruit. With almost 90 percent of computers installing Java for one reason or another, Yahoo might found the perfect deal. Alternatively, it could also eventually make changing default browser settings a more well-known skill.
SOURCE: Wall Street Journal