Yahoo strikes deal to exclusively offer Saturday Night Live content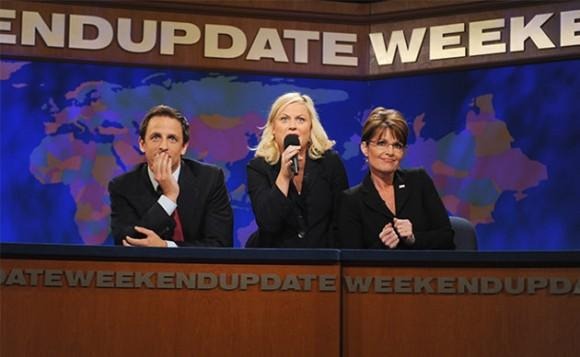 Do you enjoy Saturday Night Live? If so, you're in good company, with Yahoo's CEO Marissa Mayer revealing in a blog post earlier today that she is also a fan. That's not all she revealed, however, expressing her fondness for the show amidst a bigger announcement: Yahoo has struck a deal with Broadway Video to exclusively offer Saturday Night Live content later this year.
According to the announcement, the agreement between the two companies allows Yahoo to exclusively provide Saturday Night Live's archive of video content from the last 38 years. Full video content from the current season will not be offered by Yahoo, but it will feature clips from the season, with Mayer specifically listing Coffee Talk, Wayne's World, Coneheads, and Pat being among them.
The announcement doesn't give us much more detail than that, simply saying that it will be available "across Yahoo!'s sites," implying that it won't be all aggregated in a single location. Mayer says that another announcement will be made once the video content is available, and we'll be sure to keep an eye out for it, with more details to follow.
In other Yahoo news, we reported earlier today that Yahoo Japan and Softbank Capital have joined forces to create a $20 million fund aimed at helping U.S. startups get a foothold in the Japanese market. In addition, Yahoo Japan also appointed a new U.S. operations head, Toshiaki Chiku, who said that the Japanese market can be a hard place for US startups to succeed, but this program aims to change that.
[via Yahoo]