Yahoo Releases First Transparency Report, Details Government-Originating Requests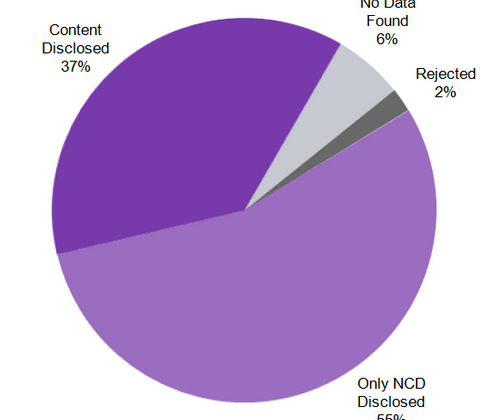 The topic of government intrusion into the public's privacy via the technological underpinning of modern life has been a frequent headline this year, and as more information surfaced many tech companies felt the pressure from their users. Yahoo! has been vocal about its opposition to government intrusion, and today has announced its first transparency report complete with government data request numbers.
The announcement came via Yahoo!'s General Counsel Ron Bell, who took to the company's Tumblr account to introduce the report. Said Bell, "At Yahoo, we take the privacy of our users seriously. We also recognize our role as a global company in promoting freedom of expression wherever we do business ... Democracy demands accountability, and accountability requires transparency. We hope our report encourages governments around the world to more openly share information about the requests they make for users' information."
The transparency report details law enforcement requests the company received from January 1 through June 30 of this year, encompassing multiple countries including: the US and UK, Canada, Spain, Mexico, Australia, France, Germany, Italy, India, New Zealand, Taiwan, Argentina, Brazil, Ireland, Singapore, and Hong Kong. Both request numbers and how the requests were responded to are included in the reports.

According to Bell, Yahoo! will continue to publish transparency reports every six months. He goes on to state that the company's legal department "demands" all requests for data from the government "be made through lawful means and for lawful purposes," and that Yahoo! frequently battles against what it calls improper requests (including things like being overbroad and unlawful).
The graph above represents the data requests the company received for users in the US, with the total number of government-specified accounts coming in at 40,322. Of this, government data requests came in at 12,444, while content disclosed was less than half that at 4,604. Under the "Only NCD disclosed" category, Yahoo reports 6,798, while it found no info on 801 requests and rejected 241 of them.
SOURCE: Yahoo! Tumblr