Yahoo launches search engine for iOS, Android apps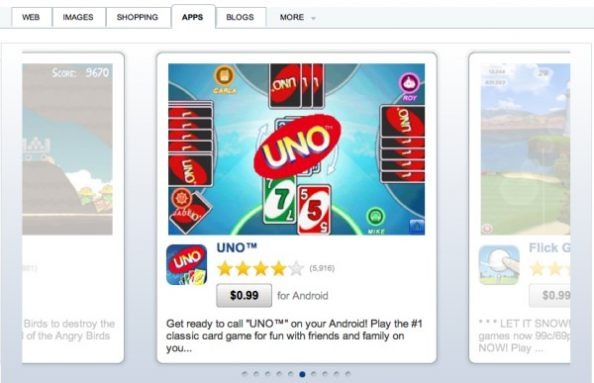 Yahoo launched a new category for its search engine this week that makes it easy to browse and find either iOS or Android apps. You'll notice the addition of an "Apps" filter option above Yahoo's search bar and a new portal that makes it easy to sift through apps by various categories and ratings lists.
The new Apps feature lets you type any search terms into the main Yahoo search bar and then gives you results for just those pertaining to apps. You can filter by price and category and view only iOS or Android apps. You can also go directly to the Yahoo Apps portal, where you'll get to browse by categories.
When you find an app of interest, you can go straight from the search results to the Android Market or iTunes App Store to download the app, send a link for the app to your phone, or scan a QR code for the app. Yahoo also offers a "trending now" interface along with Yahoo user reviews for the apps.
[via Engadget]