Yahoo Co-Founder Joins Lenovo's Board Of Directors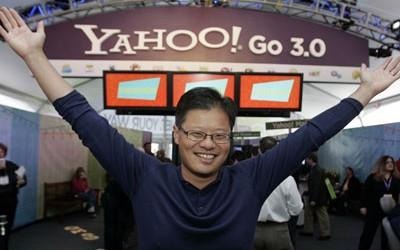 Jerry Yang, one of the co-founders of Yahoo Inc., is now part of Lenovo's board of directors. His new position is called the "plum" position, because the only thing he has to do is sit in on the meetings and offer his views. He has no voting rights, or any rights at all. For just being on the board and offering his two cents, he will be paid nearly $200,000. He will be paid $61,875 in cash and be given $135,000 in equity rights.
Lenovo wants to dive into the mobile market, and is gearing up to invest $800 million into a new facility whose prime focus will be producing mobile products. The company feels that having someone as influential as Jerry Yang on board will help give Lenovo's reputation the boost it needs. Yang Yuanqing, Lenovo's Chief Executive said, "Jerry's perspective, experience, and proven entrepreneurial spirit will help us continue to drive growth and expand our business."
Jerry Yang left Yahoo last year in January. He was under pressure from his many positions, including being the co-founder, direct, former chief executive, and a large shareholder of the company. Many of Yahoo's investors were pressuring Yang to improve the company's performance. Before Yang left, he hired Scott Thompson, former president of PayPal, to be the new CEO of Yahoo. Yang left by saying, "the time has come for me to pursue other interests outside of Yahoo."
Lenovo wants to be a major competitor in the global technology world. While it has much influence in China, it wants more influence internationally. With the help of Jerry Yang, it hopes to drive innovation in all sectors of its business. Lenovo also has plans of bringing in more directors from Western technology companies, because currently 7 out of its 11 board members are foreign.
[via The Wall Street Journal]