Yahoo And ABC News Partner For News And Information Online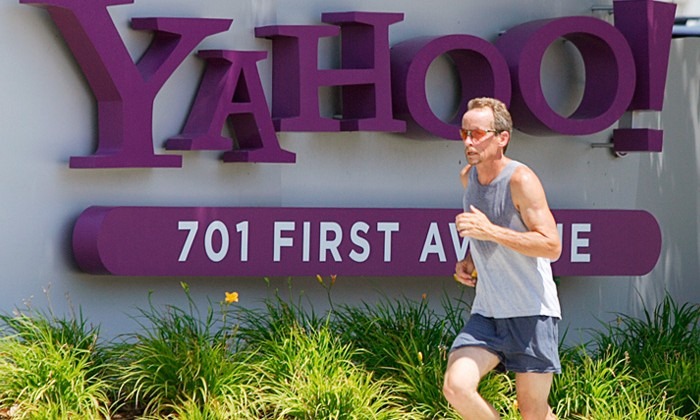 Yahoo is taking a beating on the search market today with its traffic falling and CEO drama ongoing. Last month Yahoo fired its CEO Carol Bartz, who was vocal about how Yahoo treated her and eventually left the Yahoo board with $14 million in hand as a severance package. Yahoo is said to be considering purchase offers as well and one of the users is said to be Microsoft.
Yahoo is in a place where it is seeking anything and everything that might help turn its traffic around. In that vein, Yahoo and ABC News have teamed up for what the pair calls a news and information partnership. The collaboration will be used to leverage Yahoo's reach, content breadth and technology with ABC's news, anchors, and global news gathering operation.
The partnership is kicking off today with the debut of GoodMorningAmerica.com on Yahoo and three new online first video series with ABC anchors and correspondents. One of the video programs is Newsmakers and it will debut today with the George Stephanopoulos interview of President Obama at 2:35 p.m. ET at the White House. ABC News will also now be the premier news provider for Yahoo News.
"This relationship will give ABC News an unrivaled ability to reach across the Web, combining Yahoo!'s vast distribution and cutting-edge technology with our award-winning journalism. For years, we've proudly proclaimed that more Americans get their news from ABC News than any other source," said Ben Sherwood, president of ABC News. "Going forward, we will greatly expand this leadership by building a connection with a whole new online audience."