Yahoo $1.1bn Tumblr grab official: "Promises not to screw it up"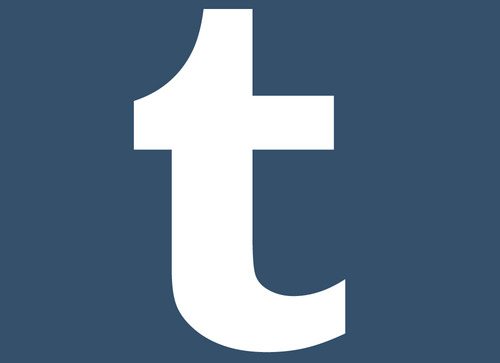 Yahoo's acquisition of Tumblr has been made official, in a $1.1bn deal that will see the microblogging site run as a separate business as part of Yahoo's promise "not to screw it up." The deal, rumored for the past few weeks, will be paid predominantly in cash, and will give Yahoo a vital footprint in the youth market it currently struggles to convince. "Our team isn't changing. Our roadmap isn't changing," Tumblr CEO David Karp said today.
The commitment to avoid messing with what makes Tumblr successful may seem tongue-in-cheek, but it was a real cause for concern for users of the site. Tumblr bloggers have proved to be outspoken and possessive about the site, and Yahoo's patchy track record in making the most of acquisitions – which has seen many companies shut down or left to wither – prompted a furore among users.
"Tumblr gets better faster with more resources to draw from" Karp said of the deal, which is expected to close sometime in the second half of this year. He will retain his role in the firm.
"On many levels, Tumblr and Yahoo! couldn't be more different, but, at the same time, they couldn't be more complementary. Yahoo is the Internet's original media network. Tumblr is the Internet's fastest-growing media frenzy. Both companies are homes for brands – established and emerging. And, fundamentally, Tumblr and Yahoo! are both all about users, design, and finding surprise and inspiration amidst the everyday" Marissa Mayer, CEO, Yahoo
While Yahoo won't be involved in Tumblr's product, service, or brand, it will lend some of its infrastructure and advertising talents. Tumblr will get to use Yahoo's personalization and search technology, to better highlight content created and shared on the site. Meanwhile, Tumblr will push its content to Yahoo users in general.
What the extra degree of distance between the two companies also may mean is that Yahoo can keep one of Tumblr's more pressing problems at arm's length. The site has become a haven for sharing adult content, and that had led to concerns that Yahoo would end up responsible for "cleaning up" Tumblr in a way that would satisfy both legal requirements and the demands of the userbase.
Instead, it seems the biggest change will be around advertising. Tumblr has attempted to monetize its users before now, but the extra Yahoo heft will enhance that.