XSKN case manufacturer tips iPhone nano (again)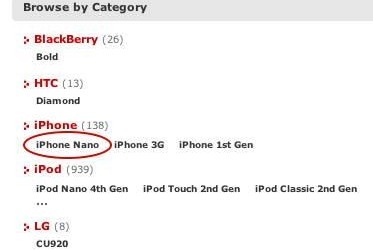 Case manufacturer XSKN has added further fuel to the iPhone nano rumors with the addition of a silicone case category for the unannounced device.  The company hit headlines this time last week, after a render of one of its upcoming iPhone nano cases was leaked.  The new section shows up under the iPhone heading, alongside the iPhone 3G and the first-generation Apple smartphone.
At time of writing, XSKN's category goes on to suggest that there are already seventeen different cases for the iPhone nano.  However, none can be seen when the category is selected.  Cases from the company tipped the existence and design of the iPod nano 4G earlier on this year.
Anybody hoping for an iPhone nano announcement in January may be disappointed, however.  MacRumors is suggesting that Apple's plans for the upcoming MacWorld event have been delayed, and as such the new budget iPhone won't be announced until later in the year.
[via MacRumors]