XPRIZE Wants Us To Explore The Deep, Deep Sea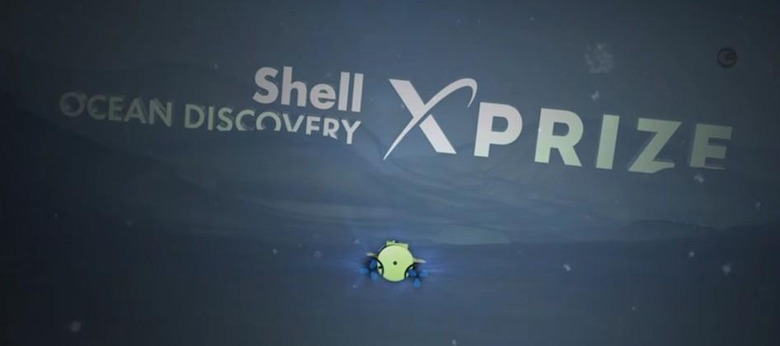 This week XPRIZE has announced a new age of exploration, one that won't go outward, to the stars, but down – below our ocean's surface. The Shell Ocean Discovery XPRIZE will provide $7-million in a three-year global competition that'll challenge scientists and engineers of the world to advance "ocean technologies for rapid and unmanned ocean exploration." We're going down there with drones, so to speak. Undersea remote-controlled bots of all sorts, aiming to see the secrets of the sea.
This three-year competition includes several distinct parts. The first nine months will be reserved for team registration. If it takes you more than nine months to sign up, you're out of luck.

The next 12 months after sign-up will be for initial solution development. For the 18 months after that, two rounds of testing and judging are in place with an "expert panel" that has yet to be named. Each round includes a series of tasks, one of which is making a bathymetric map (a map of the sea floor).
1. make a bathymetric map
2. produce high-resolution images of a specific object
3. identify archeological, biological, or geological features
The teams must also "show resiliency and durability by proving they can operate their technologies, deployed from the shore or air, at a depth of up to 4,000 meters."
According to XPRIZE and Royal Dutch Shell, this new Shell Ocean Discovery XPRIZE is just one piece of the 10-year XPRIZE Ocean Initiative. In the near future, the initiative will launch a total of five multi-million dollar prizes (all by the year 2020). Each of these prizes will aim to "address critical ocean challenges and make the oceans healthy, valued and understood."
For more information on this initiative, head to XPRIZE. If you're planning on joining in on the competition, let us know!