xPrintServer handles iOS device printing with no wires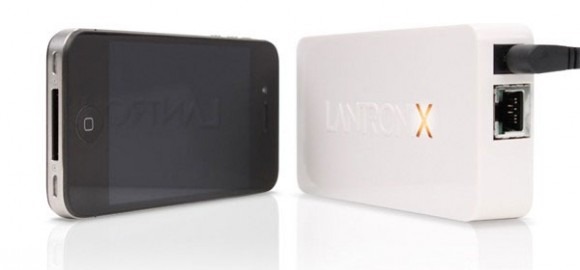 If you have a home or office full of iOS devices like the iPad or iPhone that receive hoards of emails all day and need to print sans wires you a printer you already have, it can be done. A company called Lantronic has unveiled a new device for iOS gadgets called the xPrintServer. The device is a little box that is roughly the size of an iPhone.
What you do is plug the box into the wired network in your home or office. Once connected the device will let your iPhone print to any shared or network printer on the network. The device will work with just about any device on iOS, including iPads and iPhones. The device will be on display at Digital Experience during CES and will start to ship in January.
The device supports over 4,000 different printers, including office stalwarts like Epson, Brother, HP, and a bunch more. The xPrintServer will cost you $149.99. It uses the native iOS print menu needing no app to work, and it needs no printer drivers either.
[via Engadget]