Xperia Z4 images leak, show Z3 rehash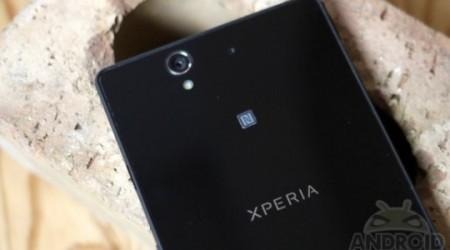 Sony's Xperia Z4, their lineal flagship champion, is edging toward release, according to a variety of leaks. We've seen some specs via benchmarks, which show the latest from Sony may not blow your mind. Once rumored to hit at MWC this year, Sony instead put the Z4 off, allegedly to capture our attention with a solo release instead of battling the MWC/post-CES rush. Much as the specs don't wow us, these pics continue to suggest the hardware design is, well, uninspired.
All OEMs have a design philosophy; HTC's One is metal and curvy, while Samsung typically offers a flatter slate. Sony's Xperia lineup is solidly built, and takes a very flat slab and softens the curves and edges. It's not bad, but it is pretty basic.
If these pics are accurate, and we'd think they would be, the Xperia Z4 is essentially going to be the same as the Xperia Z3 we currently have. Flat, curved edges and corners, with the camera around back in a familiar position.
It does look as though the microSD card slot has been shifted to the bottom, and the close-up of the top edge shows either dual microphones or that the original has been moved to the other side. There's also a ridge running along the top which seems to be solely for aesthetics.
We're not sure when this one will drop, but expect it to be soon. We'd think mid-May or June to be good, as it would keep Sony out of the way of LG's incoming G4 announcement, as well as WWDC and Google I/O.
Via: Xperia Blog