Xperia Z3 family: A Sony experience in three sizes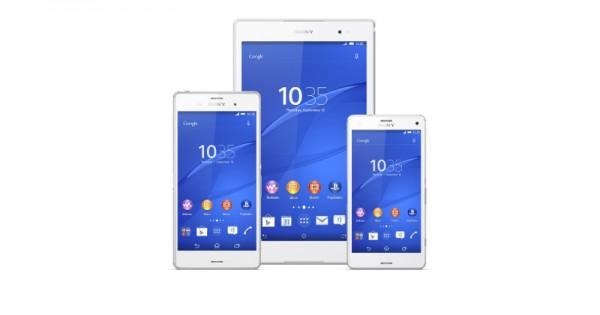 Sony has just laid out its Android strategy for the remainder of 2014 and it is indeed making no compromises. While the Xperia E3 tries to offer a Sony quality device for those on a tight budget, those with more cash to spare will have three premium Xperia devices to choose from. The Xperia Z3 flagship, Xperia Z3 Compact, and Xperia Z3 Tablet Compact deliver the same signature Sony design and experience in three different sizes.
The similarities between the Xperia Z3 devices start with the CPU, a quad-core Qualcomm Snapdragon 801 running at 2.5 GHz. While both the Xperia Z3 and Xperia Z3 Tablet Compact have 3 GB of RAM, the memory on the Xperia Z3 Compact hasn't been mentioned but is most likely 2 GB. As previously leaked the Xperia Z3 does have a 5.2-inch display with Full HD resolution, same as the Xperia Z2. The Xperia Z3 Compact, on the other hand, has a larger 4.6-inch screen compared to its predecessor but still the same 720p screen. The new comer to the group is the Xperia Z3 Tablet Compact, bringing with it an 8-inch Full HD screen.
Though different in sizes, these family members don't stray far from each other in terms of features. While close followers of Sony's Android line might be familiar with some key traits, like the use of the company BRAVIA and TRILUMINOS display tech, there some new tidbits in this generation of mobile devices, particularly in the realm of multimedia and gaming.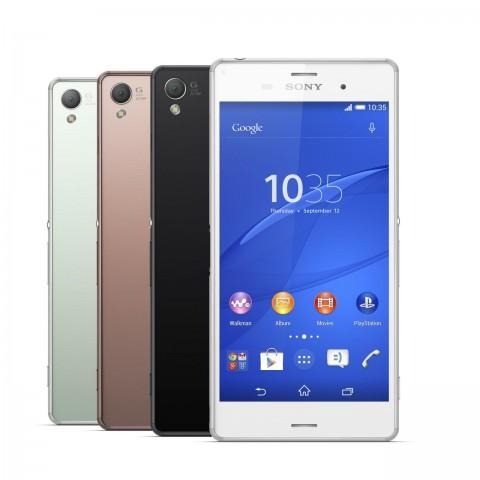 At first glance, it may seem that the Xperia Z3 and its compact brother didn't get a camera upgrade, which retains the 20.7 megapixel size, but, as they say, the devil is in the details. The camera on both smartphones retains the 1/2.3-inch Exmor RS sensor and BOINZ image processing engine, but new to this batch is a 25 mm wide-angle Sony G Lens. The cameras also boast of an ISO sensitivity that reaches 12800, the first of its kind on a smartphone according to Sony. The Xperia Z3 Tablet Compact may not boast of exactly the same hardware, left only with an 8.1 megapixel rear camera, but in terms of camera software features, all three are on the same level. This includes nifty add-ons like Face In, which lets you also capture your facial reaction, via the front camera, in addition to a regular rear shot, and Multi Camera, which lets you string together up to three compatible Xperia devices for to record a multi-angle shot.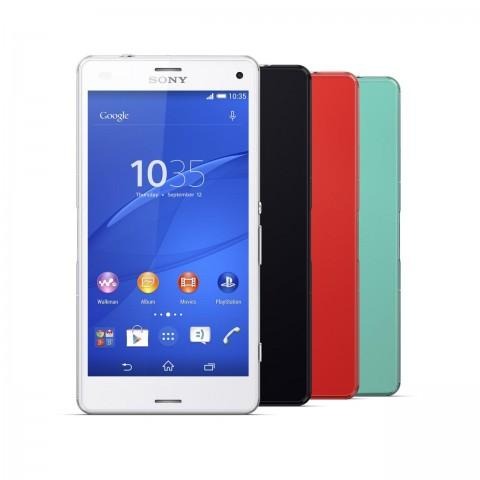 Gamers in Sony's crowd will also have a field day with the new PS4 Remote Play feature  This basically allows users lucky enough to own both a PlayStation 4 and Xperia Z3 device to play their games right on their smartphone or tablet. Yes, this remote access feature is available to all three of the Xperia Z3 family. In addition, the new GM10 Game Control Mount will let you hook up your mobile device with a DUALSHOCK 4 wireless controller so that you can play your PS4 games right then there, wherever you are as long as you are in the same home network as the console.
Even with all those powerful features, the Xperia Z3 family still manages to flaunt Sony's distinctive premium design taste, combining the durability of tempered glass with the sleekness of rounded aluminum frames. And even with all the components giving these devices their power, Sony has managed to keep them thin, light, and handy. The thickest of the group is the Xperia Z3 Compact and it stands at only 8.6 mm. The Xperia Z3 Tablet Compact is surprisingly the thinnest at only 6.4 mm. All three are gifted with the highest dust and water proof ratings of IP65/IP68,giving users peace of mind even when their device takes a quick plunge in the pool.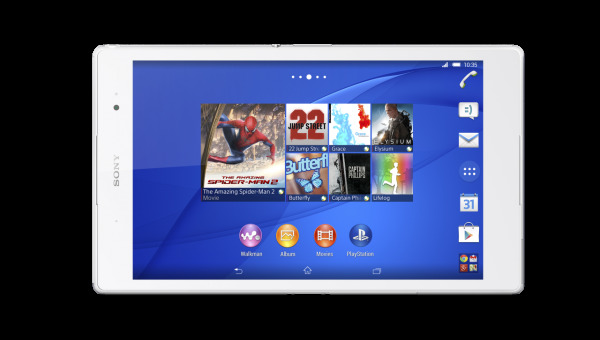 The Xperia Z3 will be available in black, white, and, for the first time, silver green and copper. The Xperia Z3 Compact, on the other hand, has a slightly more colorful set with orange and green joining the usual black and white. Sadly, the Xperia Z3 Tablet Compact will only come in the classic black and white color options. No pricing details and market availability have been revealed yet, though an autumn 2014 launch has already been scheduled. But for some markets, a dual SIM version of the Xperia Z3 will be available. Strangely, all three are noted to use nano SIM cards, which is quite a deviation from the micro SIM card more commonly used among Android devices.