Xperia XZ4 triple cameras include 52MP sensor, largest in the market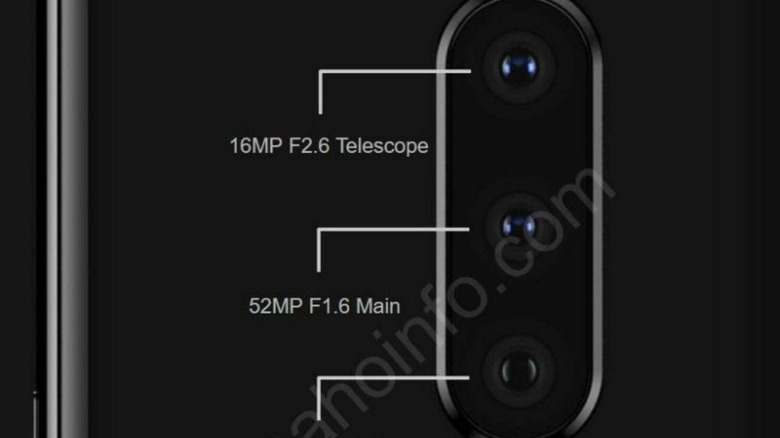 Sony's mobile business is in deep trouble. Despite its attempt to reinvent its Xperia line, its previous earnings are leaving analysts wondering if this year will be Sony Mobile's last hurrah. The company, however, has always been stubborn about its smartphones, despite and in spite of all the odds. Expected to headline this coming MWC 2019, the Xperia XZ4 could also give smartphone users something to talk about. Provided it's not yet too late for the Xperia brand, that is.
Despite making competitive digital cameras, Sony has fallen way behind when it came to smartphone cameras. Which is both sad and ironic considering it makes the sensors that other smartphone makers use and boast about. It's almost as if it reserves those high-end sensors for its customers, leaving nothing for its own Xperia phones.
The Xperia XZ4 could change that trend, at least for this year. According to the latest leak, not only will it have three cameras on its back, one of those will be the highest ever in the market in terms of megapixel count. Trumping the Honor View 20's 48 megapixel sensor, which, again, was made by Sony, the upcoming Sony flagship will boast of a still-unannounced 52 megapixel sensor with a large f/1.6 aperture lens.
As mentioned, it won't be alone. Based on the leaked image, there will be a 16 megapixel f/2.6 telephoto camera on top and a 0.3 megapixel f/1.4 Time-of-Flight sensor below. The latter seems to be a new trend, even though its exact practical use has yet to be elaborated.
Given the Xperia XZ4's rumored specs and, now, these three cameras, it seems likely it will be Sony's premium 2019 flagship, despite not having the usual "Premium" label. That will leave it a bit handicapped later this year without a new flagship, unless it already foresees the Xperia XZ4 could very well be its last.