Xperia XZ4 specs leak suggests a powerful Sony flagship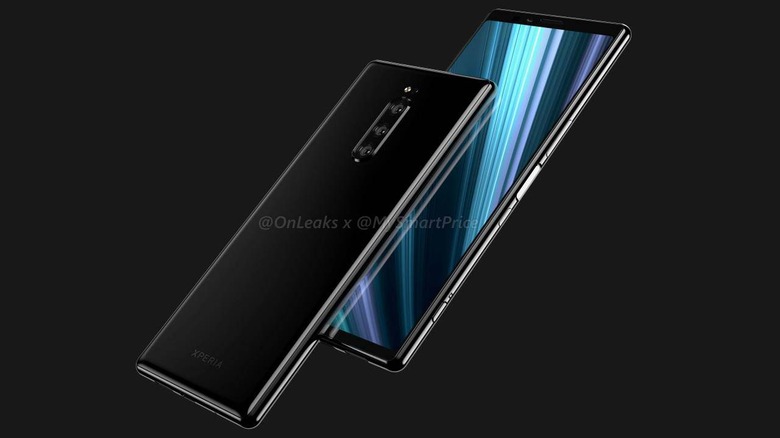 Sony Mobile might be in trouble. The Japanese electronics giant's smartphone business is hanging by a thread and it might have MWC 2019 as its last chance to turn things around. It's not surprising, then, that some leaks seem to suggest that its next premium smartphone would be Sony's best yet. In fact, this latest dump of specs suggests that the Xperia XZ4 will have at least one interesting feature no other phone has.
It's no longer the first, depending on when it actually launches, but the Sony Xperia XZ4 is believed to run on Qualcomm's latest Snapdragon 855, possibly without 5G onboard yet. What may be a bit unusual is that the leaked spec sheet shows 6 GB of RAM and 128 GB of internal storage. Almost like Google, Sony tends to be pretty stingy when it comes to memory for its non-Premium phone models.
There's also 4,400 mAh battery inside. Although not unheard of, it is, again, a bit uncharacteristic of Sony. Most of the time, it prefers to put slightly smaller batteries and prolong battery life through its battery-saving STAMINA mode. It's certainly possible, but considering the highest capacity a premium phone has is 4,200 mAh on the Huawei Mate 20 Pro, there is some doubt on this spec.
The most intriguing feature of the Xperia XZ4, however, will be its screen. With an aspect ratio of 21:9, the 6.4-inch QHD+ panel will be freakishly tall. Then again, Sony and LG have been trying to beat each other in the ultra-widescreen TV and monitor market. Good thing it didn't make the phone a curved one.
That last bit might make the Sony Xperia XZ4 at least a bit more interesting when it is announced on February 25 at MWC 2019 in Barcelona. The leak also mentions a "Deep Purple" color option, which could go in line with the company's move away from drab and bland hues.