Xperia XZ1 looks almost similar to Xperia XZ from this leak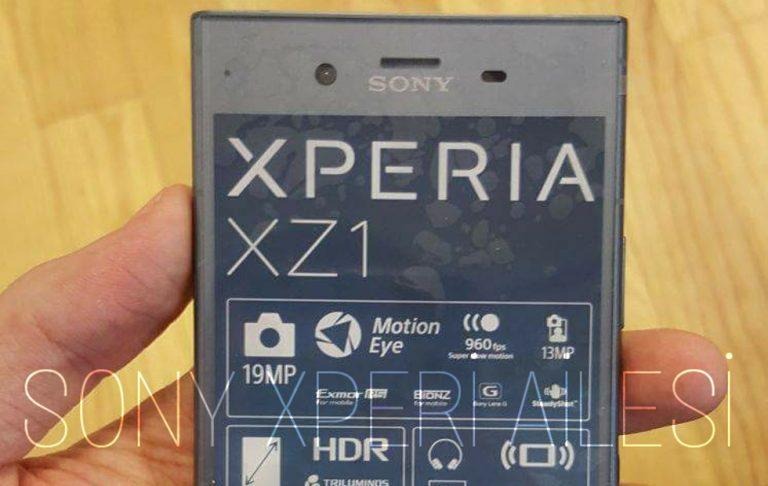 With IFA just a few weeks away, mobile companies are already preparing to show off their late 2017 lineup. Which also means we're bound to get even more leaks and teasers for those products. Case in point is the Xperia XZ1, which has posed for the camera, unofficially of course. The 2017 successor to last year's somewhat high-end smartphone looks almost exactly identical to the Xperia XZ, but, as they say, looks can be deceiving.
In an age of disappearing bezels, Sony seems to be sticking to its Omni Balance and Loop Surface design. Which is to say you'll see a lot of bezels, especially at the top and bottom. In that sense, the Xperia XZ1 is a dead ringer for the Xperia XZ1 and, honestly, all other 2016 premium models.
Flip it over, however, and you'll see the biggest , and perhaps strangest, design change. Sony has separated the LED flash and rear sensors from the camera, pushing the former to its own group right in the middle of the phone's back. Her you will also see a marking for the NFC chip. There is a short line that runs in the middle, from the top of the phone to flash and sensors group. Most likely this is needed for the antenna, considering the Xperia XZ1 is sporting an all metal look.
There are also changes within, of course. That's aside from the Qualcomm Snapdragon 835, 4 GB of RAM, and 64 GB of internal storage expected on this late 2017 flagship. The screen, while a somewhat disappointing 1080p resolution, will supposedly have HDR capabilities, something only given to the Xperia XZ Premium. The 19 megapixel Motion Eye camera will also be capable of 960 fps slow mo. Again, another premium exclusive. There will supposedly also be a 3D Creator feature, which will be interesting to see in action.
The Xperia XZ1 will admittedly be a curios addition to Sony's lineup this year, but it might not address some of the major pain points of its smartphones. It will most likely still be more expensive than its peers and, given the lack of a rear fingerprint sensor, might still deprive US owners of that convenient security function.
VIA: Sony Xperia Ailesi