Xperia XZ1 Compact renders are thick like nobody's business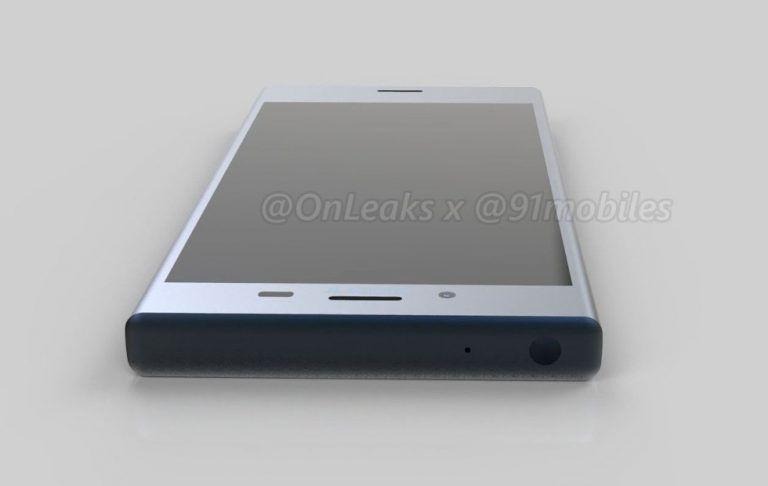 It seems that Sony is going to play the contrarian this year in terms of smartphone designs. While everyone is scrambling to banish bezels from their phones' faces, Sony is still sticking to lots of them in its upcoming Xperia XZ1 and XZ1 Compact. With the latter, however, it seems to be going above and beyond the call of duty. While the trend for the past years have been to make phones impossibly thin, based on these leaked 3D renders, Sony will make the Xperia XZ1 Compact uncharacteristically thick instead.
9.4 mm or 0.37 inches. That's how thick the "compact" flagship will be, according to 91mobiles and
. The latter's track record, unfortunately, does make it sound to be likely. That's tablet-thick by today's standards. It might have been OK a few years back, but unless you're a feature phone, a rugged phone, or a tablet phone (a.k.a. phablet), that's really pushing it this year. Then again, last year's Xperia X Compact was actually 9.5 mm thick, but we all know by now how poorly it sold overall.
The Xperia XZ1 Compact, however, is none of the above and is, in fact, supposed to be a smaller version of the high-end Xperia XZ1. And by "smaller" they probably meant "chunkier". Thanks to its smaller dimensions (129.5 mm x 64.5 mm x 9.4 mm), the Xperia XZ1 Compact will actually look thicker compared to other smartphones this year.
Would-be owners will probably overlook that, given how it is, at least, a compact flagship with flagship specs. That is, if the leaks and rumors do pan out. Inside will be a Snapdragon 835 with 4 GB of RAM, with a 4.6-inch display, most likely Full HD, sitting on top. Sadly, the 2,600 mAh battery is going to be paltry, especially with such specs.
One other disappointing tidbit about these renders is what they aren't showing: a fingerprint scanner on the back. There has been at least one leak that seemed to imply that Sony has relocated the sensor from the power button at the side to a more conventional rear placement to get around potential patent issues in the US. It seems, however, that there won't be much of a change this year.
VIA: