Xperia XZ Premium US pre-orders start: 5 reasons to skip it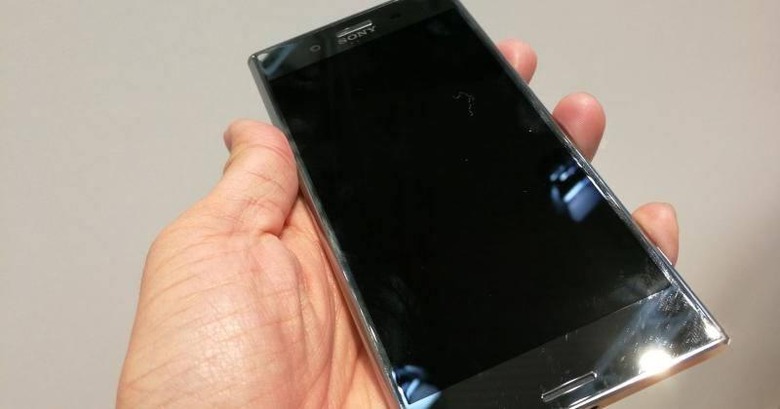 We may receive a commission on purchases made from links.
As promised, Sony has kicked off the pre-order period for its latest flagship, the Xperia XZ Premium, which will actually start shipping in a week's time. But while avid fans of Sony's smartphones might have no shortage of reasons to put down a pre-order for one, those who are in the market for a high-end smartphone this year should take a "wait and see" attitude or even stay clear of this premium Sony model. Because, in a nutshell, you won't really be getting what you pay for.
OK, on paper, the Sony Xperia XZ Premium is pretty much one of the top smartphones of 2017. After all, it is the second, third, or fourth device this year to run on Qualcomm's latest and greatest, the Snapdragon 835. And who can resist the tempting "4K HDR screen" that Sony is flaunting? There's also the 960 fps super slo-mo capability and the promise of an even smarter camera. But while all these might sound enticing and convincing, there might be practical reasons why you might not want to immediately jump on this ship. Here are five:
Missing feature #1: Double tap to wake/sleep
Just last week, Xperia Blog broke the news that the Xperia XZ Premium, as well as its less premium Xperia XZs contemporary, is lacking a feature that has so far been a staple on Sony's flagships: double tapping on the screen to wake the phone or put it to sleep. It isn't a deal breaker, admittedly, and could be fixed by a simple firmware upgrade, but it is but one of the symptoms of a recurring problem with Sony's smartphones, one that manifests in an even more problematic way for US consumers.
Missing feature #2: Fingerprint security
This is probably not new to Sony users, but one that is hoped to finally be over year after year, flagship after flagship. The Xperia XZ Premium, just like its predecessors, don't have fingerprint authentication features. The hardware is there, mind, it's just disabled via the firmware. Sony hasn't completely been forthcoming with why exactly does that, though the accepted theory is that there are legal and patent mines around Sony's implementation of what is, by now, a common feature. If you hoped the Xperia XZ Premium would finally be different, Amazon's listing for the smartphone proves otherwise.
While it is certainly possible for third-party software or ROMs to enable these two missing features, the point is that users should not have to bend over backwards for features that should be there in the first place. Especially in the case of the fingerprint scanner, which can only be enabled by using a different ROM.
4K is overrated and underused
This is Sony's first dance with 4K on smartphone screens, but it seems it hasn't learned from the Xperia Z5 Premium. While there is admittedly more 4K content available right now than two years ago, 4K content tuned especially for mobile is still a scarce resource. Add that to the fact that Sony, and even OEMs with 2K screen phones, downscale the default resolution to 1080p or so in regular use, then you basically end up paying for a feature that has very little use today or even in the very near future.
Granted, the addition of HDR does make for a convincing argument, but there are also other HDR screens with more reasonable 2K resolutions and even more reasonable price tags.
Camera is yet to be proven
Once, Sony was the king of the smartphone camera hill. But after being unceremoniously dethroned by Apple, Sony has also been pushed to the sidelines by other OEMs. Even Huawei, at one point, outranked what Sony had in the market. While the more recent Xperia X Performance does have a high score, it shares that or is even beaten by other smartphones, and for less even. To be fair, DxOMark has yet to pronounced judgment on the Xperia XZ Premium's camera, but in the grand scheme of things, you are still paying a lot more for less, a practice that seems to be Sony's hallmark.
Overpriced
Sony's Xperia smartphones, especially the higher end ones, are easily the most expensive among their contemporaries, despite having nearly the same, or sometimes even less, features than those. At one point, it might make sense to pay for the brand and prestige of a Sony smartphone, but that is not something the company can boast nowadays.
In terms of performance, you have other Snapdragon 835 phones that cost $100-$200 less. In terms of cameras, the HTC U11 and Google Pixel are the phones to beat. And the Samsung Galaxy S8 and the LG G6, with designs that don't look like from last decade, both flaunt HDR capabilities as well.
Wrap-up
$799.99. That's how much Sony is asking its fans to pay for a smartphone that, while good on paper, is comparable, and in some aspects worse, than smartphones that cost $650 to $750 only. Again, this pattern might not be news to the Sony faithful, but with the rising prices of smartphones, the point all add up. And, sadly, it seems that Sony isn't at all interested in playing the mobile game at all but will stubbornly continue down this path.
For those still interested, the Xperia XZ Premium is available unlocked from Best Buy.com and Amazon.com.