Xperia XA3 phone has a bonkers long display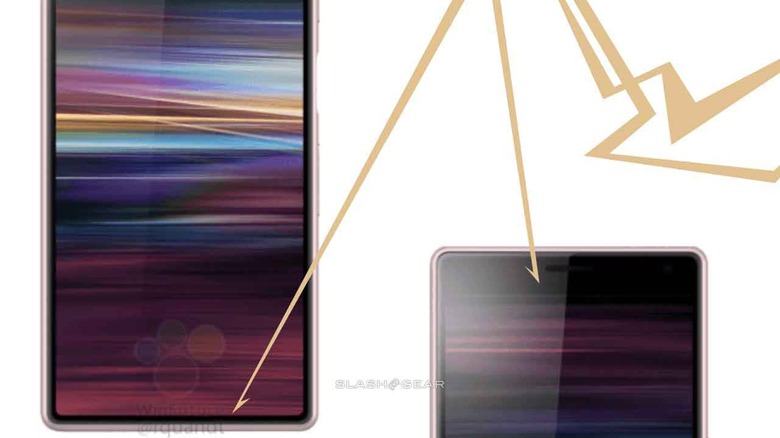 The display on the Sony Xperia is very tall, lean, or long – however you want to look at it. It has a 21:9 aspect ratio, which means its amongst the strangest looking smartphones revealed this year thus far. This phone will likely appear in full (officially) at Mobile World Congress at the end of February – but until then, we've got a few more leaked details.
This smartphone goes by the name Sony Xperia XA3, and it's one of three mid-range smartphones quite likely headed to Mobile World Congress and release sometime in March. The three phones were prematurely leaked in October in part – though now it would seem that said leak was a bit more incomplete than we previously suspected.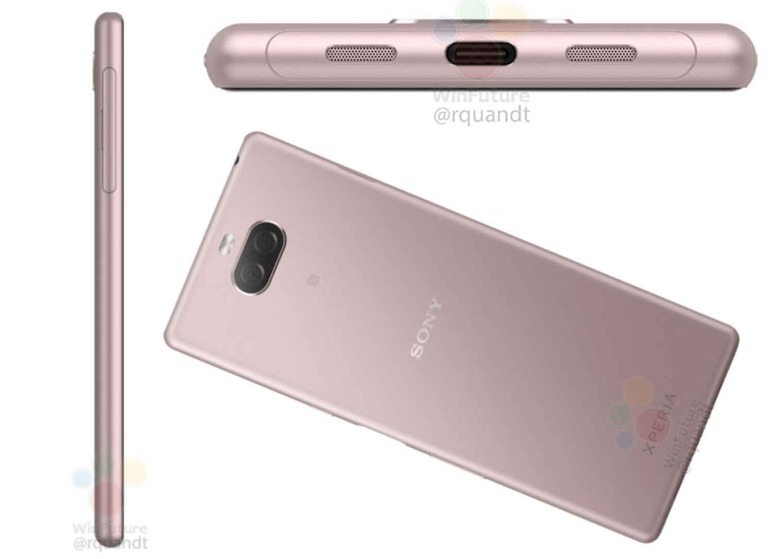 Previous leaks suggested this smartphone had a 5.9-inch display, which was already a significant jump from its predecessor. The predecessor to this device was the Xperia XA2, which had a 5.2-inch display. Now, if the new images here are real and final, the renders we've seen before weren't quite perfect. Before, it looked as though there was a significant chin and forehead to the display. Now, it looks like that chin is all but disappeared, while the forehead is here in FULL FORCE!
If the aspect ratio has indeed jumped to 21:9, we've likely got a 6.1-inch display – or thereabouts. There's a good chance that the fingerprint sensor inevitably sits below the power button on the side. Rumors also pointed toward a Qualcomm Snapdragon 660 SoC (processor) with 6GB of RAM. We're expecting around 64GB internal storage as well as microSD storage expansion.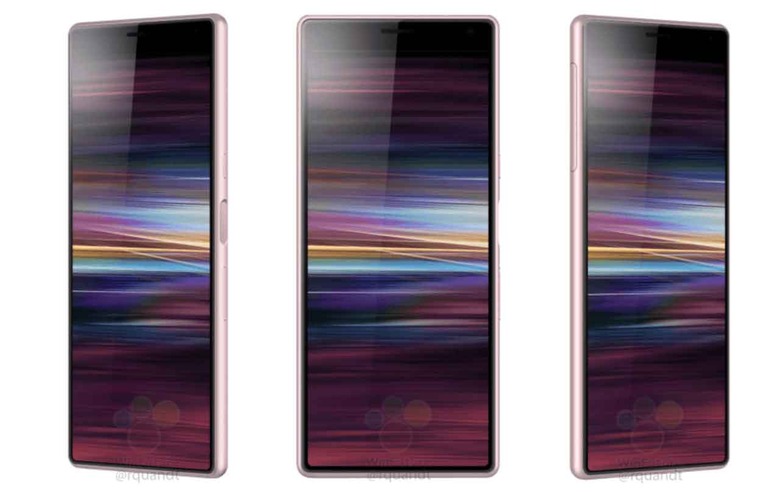 It could also be that we're not actually looking at the Sony Xperia XA3, but the Sony Xperia XA3 ULTRA. If so, this device would sport a 6.5-inch display with Full HD+ resolution. Otherwise specifications are largely the same as the XA3 (non-ultra).
Notice below that the earlier leak had some more standard-looking bezels up front, but a very similar-looking backside. Sony might've made some modifications since that leak – or the leak renderer might've just interpreted the CAD drawings slightly incorrectly – who can tell?
This newest leak with the images above seems to be the sort that's out just before the final product – and is most likely the most accurate of the leaks we've seen thus far.
Either way, these devices will likely appear at Mobile World Congress 2019. There, the entire lineup will be revealed with higher and lower-end devices in tow. Mobile World Congress begins on February 25th, 2019 and takes place in Barcelona, Spain. We'll be there – look for coverage on SlashGear's frontpage when the time comes!