Xperia X Compact Gets Waterproof, Pink Models In Japan Only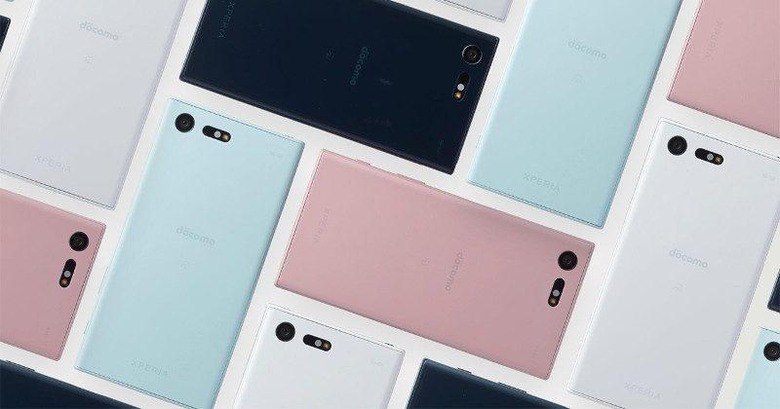 At this rate, people will begin to wonder why Japan is getting some of the nicer stuff. It's not like they're subjected to more water than the rest of the world. And yet, that market is exclusively getting at least two waterproof models of high-end smartphones. Hot on the heels of KDDI's LG V34, NTT DoCoMo has put up the product page for the Sony Xperia X Compact, which is practically the same elsewhere, except for its IP68 rating. And as if to add insult to injury, it also comes in pink!
To recap, the LG V34 is, in essence, the LG V20 in a smaller and waterproof body. That means the exact same specs, even the same battery, but in a more compact 5.2-inch frame. That said, it does sacrifice a removable battery, though LG insists there is no direct correlation between that and waterproofing.
Although the Xperia X Compact can't get any more compact, it at least now gets some much desired water survivability. Supposedly a smaller version of the Xperia X, the compact was perhaps never meant to be water proof in the first place, unlike the Xperia XZ. Never say never, as they say, and now it does have IP65/IP67 dust and water proof grades. In Japan only, at least.
Another thing that Japan is getting is a Soft Pink color option in addition to Black, White, and Mist Blue. It's not yet known whether that color will eventually make its way to other markets. Like water resistance, preference for pink is not exclusive to the Japanese.
Other than those, the Xperia X Compact that NTT DoCoMo will be selling, starting November, is pretty much the same, with a 4.6-inch 720p screen, Snapdragon 650, 3 GB of RAM, and 32 GB of storage. And yes, it has its fingerprint sensor enabled as well.
SOURCE: NTT DoCoMo