Xperia X camera reported bitten by overheating bug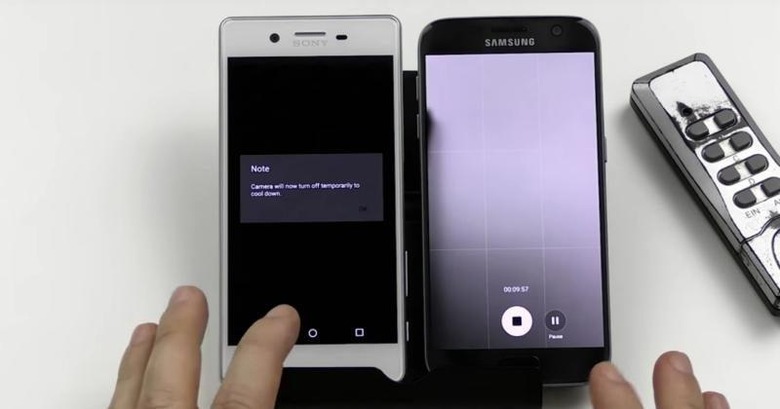 If you thought Sony's Xperia smartphones were hot, it probably to think literally about that as well. Sony's smartphones are somewhat notorious for being warmer to the touch than others, overheating at worst. But we thought we've seen the last of those issues after the fiasco that was the Xperia Z4, or Xperia Z3+ elsewhere. Sadly, it seems Sony is unable to fully rid itself of the curse, as the latest Xperia X is reported to have the same overheating issues with the camera as well.
That smartphones become hot, literally, isn't exactly news. Even the iPhone does reach those temperatures, admittedly after some very heavy duty tasks. Some smartphones, however, seem to heat up more and faster than othres, and Sony's smartphones are infamous for that. Recently, that was the case especially when the camera was involved, leading to degraded performance and sometimes even total shutdown.
The Xperia Z4/Z3+ was plagued by that problem. The situation became so severe that the Internet was filled with testimonies of how terrible the "half flagship" was in that regard. Back then, the problem was attributed to the Qualcomm Snapdragon 810, which also caused other smartphones to have thermal issues as well. The Xperia Z5, thankfully, did not exhibit that problem, or at least not to the same degree, despite havin the same processor. Sony alleviated the issue by integrating newer and better cooling solutions.
You'd think the company would have learned their lesson by now, but if YouTuber Damir Franc is to be believed, that isn't the case. This time, the culprit might be more directly related to the camera, as he demonstrates in his video that the Sony Xperia X's camera goes from normal to hot with features disabled to complete camera shutdown in under 10 minutes. Curiously, the Samsung Galaxy S7's camera reaches the same 40 degree Celsius temperatures with no discernible degradation of performance. Franc also notes that even after extensive gaming on the Xperia X for almost an hour, the smartphone didn't reach more than 38 degrees, which implies that the Snapdragon 820 isn't to blame.
The situation probably wouldn't be so tragic if not for the fact that the camera is supposedly one of the core pillars of the Xperia X. Even more, the intelligence of that camera is one of the main themes in Sony's new Xperia branding. If the situation is indeed widespread and not just an isolated case, then Sony might be facing another difficult year as far as its flagship smartphone models are concerned.
VIA: Xperia Blog