Xperia E3: a Sony experience without the price tag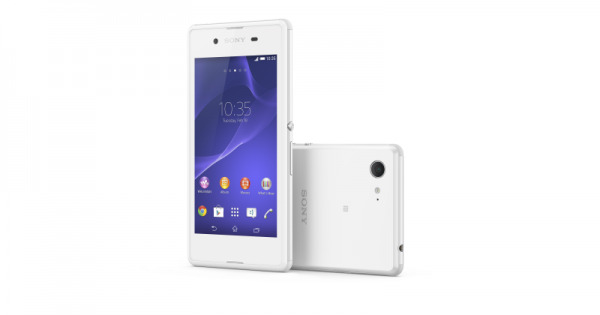 Sony may have just unveiled is premium Xperia Z3 line, but it hasn't totally forgotten about those who want a quality Sony experience but are hampered by their wallets. For these users, Sony is unveiling the Xperia E3, a handy smartphone that gives you just enough power to get you through your mobile workload but that also comes in Sony's signature design.
In terms of specs, the Xperia E3 is undoubtedly an entry-level smartphone. It runs on a 1.2 GHz quad-core Snapdragon 400, assisted by 1 GB of RAM. The 4 GB storage might look a tad low, but can be remedied by an additional 32 GB from a microSD card. The 4.5-inch display makes it usable with one hand. But while it boasts of Sony-quality IPS technology, its resolution maxes out at 854x480. The front facing VGA camera might be almost next to useless, but the 5 megapixel rear shooter could still deliver enough entertainment, especially with its 1080p video recording plus Sony's Social Live and Live on YouTube apps.
Cheap doesn't have to mean poor quality. The Xperia E3 wears Sony's distinctive style proudly. And it isn't all just about looks either. It's tempered glass, scratch-resistant screen extends the smartphones longevity. The corners of the Xperia E3 are also crafted to withstand accidental bumps and shocks, one of the most common causes of damaged screens. Unfortunately, it doesn't share the tasty IP water and dust proof ratings of its more premium siblings.
What the Xperia E3 lacks in power and features, Sony tries to make up for in content. The smartphone will come preloaded with Sony's usual multimedia offering, whether for free or for trial. Users in selected countries will get a 30-day free pass for Sony Music Unlimited and three films from its Sony Videos Unlimited collection.
The Sony Xperia E3 is scheduled to launch in autumn this year and will come in fancy colors of white, black, lime, and copper, depending on market availability. Some markets will also have dual SIM variants, as well as models with and without 4G LTE connectivity.