Xperia 5 selfie camera scores poorly on DxOMark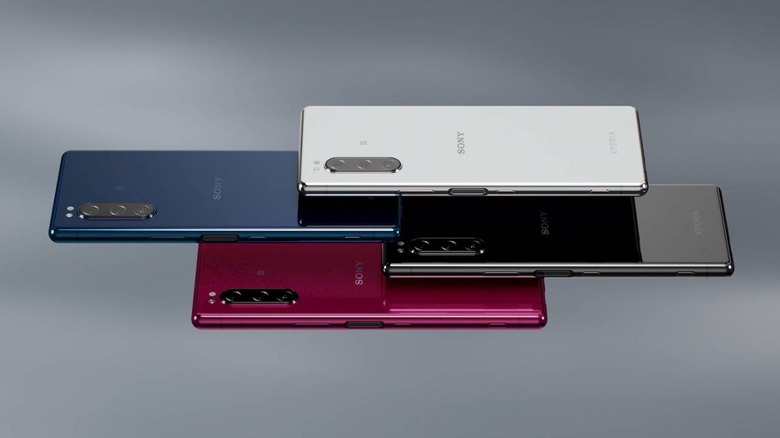 Sony isn't giving up the fight, at least not yet. It is stubbornly holding on to what little it has left in the market, making sure that it launches a phone even twice a year. For 2019, that's the Xperia 1 and its smaller doppelganger, the Xperia 5. Unfortunately, if this is the best that Sony has to offer, it might not last long in that game, especially if it can't even hold a candle against more affordable smartphones with better front-facing cameras for taking those oh so popular selfies.
The Xperia 5 isn't that terrible, at least not based on DxOMark's slightly new review system for selfie cameras. It does score better than 2017 flagships like the iPhone X and Galaxy S8 but it occupies the lower half of the list. Worse, it barely offers an improvement over the Xperia 1, suggesting that Sony didn't learn from the flaws of the early 2019 smartphone that has the exact front-facing camera.
From the get-go, the Xperia 5, nor the Xperia 1 for that matter, doesn't have an impressive selfie camera in the first place. That's practically an 8 megapixel sensor with an f/2.0 lens. It's not exactly top of the line, especially when you consider that Sony is known for its image sensors, at least for digital cameras.
That's not to say the Xperia 5 doesn't have anything to offer in the selfie department. DxOMark does praise it for its exposure in decent outdoor light and its top-notch autofocus. Unfortunately, those weren't enough to offset the noise and artifacts, color problems, and depth estimation errors that the small camera produces as well.
Overall, the Xperia 5's average score of 79 is just a mark above the Xperia 1, which might seem like a deal considering the Xperia 5 is also $150 cheaper. That said, the two also share almost the exact same set of three cameras on their backs and those did not fare highly on DxOMark's review. All things considering, it seems that, despite an organization shakeup to address these concerns, Sony's Xperia phones still fail to catch up to market expectations.