Xperia 2 And Xperia 20 Renders Are Already Here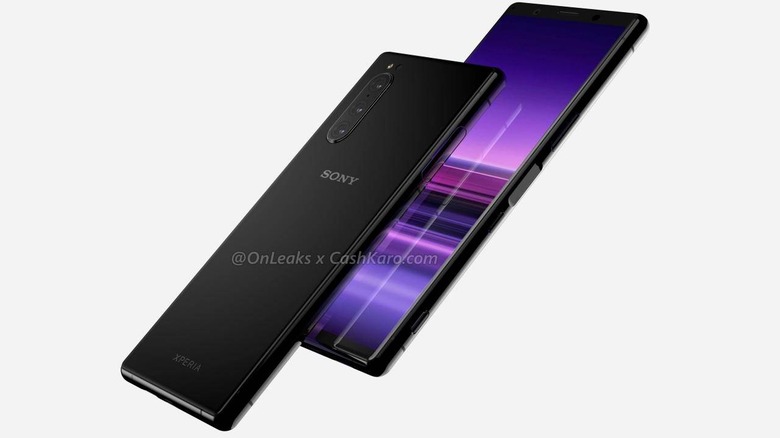 It has barely been three months since Sony unveiled its latest attempt at staying in the rat race that is the smartphone market. And while it won't be another six or seven months before it comes out, it seems that information about the company's next-gen phones is already starting to appear. The good news is that Sony isn't fundamentally moving away from its new design found on the Xperia 1. The bad news is that Sony isn't fundamentally moving away from its new design found on the Xperia 1 and, soon, the Xperia 2 and 20 as well.
The Xperia 1's defining feature, which the mid-range Xperia 10 also inherited, is, of course, its ultra-wide or ultra-tall screen which Sony has dubbed "CinemaWide". This 21:9 screen ratio, it argues, is the perfect ratio for watching videos, even if there aren't that much ultra wide format videos anyway. It doesn't say anything about the resulting height being ideal for regular smartphone use.
It might have realized that so for the Xperia 2, it seems to have gone and trimmed the phone a bit. Based on the images and details gathered by CashKaro courtesy of OnLeaks, the Xperia 2 will have a 6.1-inch screen and have a dimension of 158 x 68.3 x 8.3 mm. By comparison, the Xperia 1 has a 6.5-inch screen and is 167 x 72 x 8.2 mm in size.
Also notable is the fact that the Xperia 2 jumps to three cameras on its back. The Xperia 1 was the first Sony phone to have a high-end Sony IMX sensor after internal bickering between two company businesses. It will definitely be interesting to see what the company will come up with this time.
The Xperia 20 shown in Pricebaba's images above also has one subtle change compared to the Xperia 10 a few months back. The power button, for example, has disappeared beneath the fingerprint scanner. Other than the glass back, instead of all metal, the Xperia 20 seems to be a near duplicate of Sony's early 2019 ultra-tall mid-range phone.