XM XMp3 Satellite Radio PMP: Record 5 Channels At Once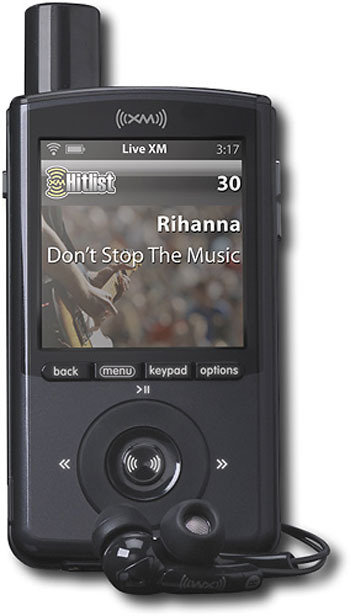 XM's upcoming portable digital satellite radio receiver, the XMp3, has turned up on Best Buy, complete with pricing and more details about the PMP's functionality.  Now confirmed as being made by Pioneer, the XMp3 will have access to up to 170 channels of XM satellite radio for $12.95 a month, together with MP3 and WMA playback.  Most interesting, however, is the XMp3's ability to record up to five different channels simultaneously.
Navigation is via a rotary dial and basic buttons, and memory is courtesy of a microSD card; the XMp3 can handle cards up to 8GB in size, which would be enough for up to 100 hours of audio.  Both instant recording and scheduled recording is supported, as well as automatic recording of favorite channels.
A dock is provided, complete with remote control, meaning the XMp3 can be used as part of a home audio setup; the kit supplies a home antenna and cables.  It measures in at 3-3/5 x 2 x 3/5-inches, and weighs 3.2oz, and will be priced at $279.99 when it becomes available in an estimated 1-2 weeks.
[via Orbitcast]