Xiaomi's Yi Home Camera Makes Its Way To Amazon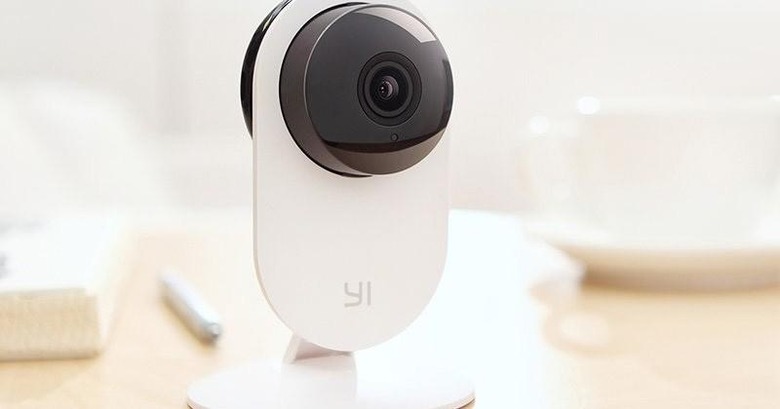 We may receive a commission on purchases made from links.
Just two weeks after it made available its own version of a budget-friendly action camera, Xiaomi is launching another one of its products in the US. And no, not yet a smartphone. It is yet another camera, but this time with a focus on home security than heart stopping footage. The Yi Home Camera, like many security cameras nowadays, advertise motion detection and smartphone alerts. But unlike your conventional DIY home cam, Xiaomi advocates local storage over storing those crucial security videos over the insecure cloud.
The Yi Home Camera has the strappings of a home security camera, like 720p HD video recording capabilities, two-way audio, and motion detection. It has a 111-degree super wide-angle lens to cover the most area possible. That said, a few features make this Yi camera a bit more intriguing.
It is Xiaomi's outlook that probably takes the cake. Most devices, especially those with accompanying services, prefer users to subscribe to a monthly service to record and store those video feeds online. In contrast, the Yi Home Camera favors storing everything locally on a microSD card. That data is encrypted but should any unauthorized person catch whiff of the camera, you can say bye bye to any evidence.
That said, supposedly the camera is hard to detect since it uses non-invasive infrared light for its night vision, which means it doesn't get easily identified using conventional means. Presuming, of course, you opt to hide it in an inconspicuous location.
The Yi Home Camera retails for $59.95 on Amazon. The camera, in fact multiple cameras at the same time, can be controlled by free Android and iOS apps.