Xiaomi Mi5 to be announced July 16 - Rumor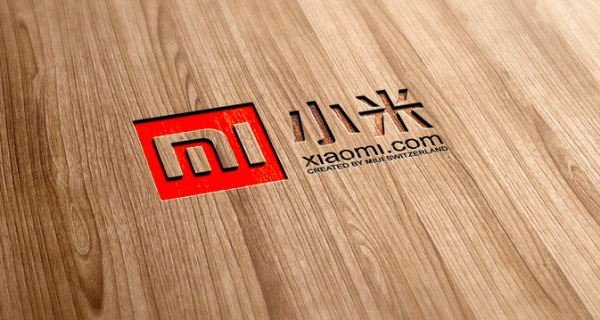 Anticipation has been building for several weeks now about a possible announcement from manufacturer Xiaomi on their next Mi smartphone. We've recently seen leaks and rumors about the device's camera and possible specs, but now it seems like the Chinese smartphone maker is ready to unveil the expected Mi5. Xiaomi took its official account on the Weibo social network to post an image teasing the date July 16th, which is just next week!
The teaser image prominently features the letters "PK," with the K's vertical line seemingly portrayed as the thin profile of a new device. The device certainly hints at a metal chassis, but whether it's sporting a metallic unibody or not we'll have to wait until July 16th to see. That's only next Thursday, in case you don't have a calendar nearby. It would also be almost a year to the day from when Xiaomi announced the Mi4 on July 22nd, 2014.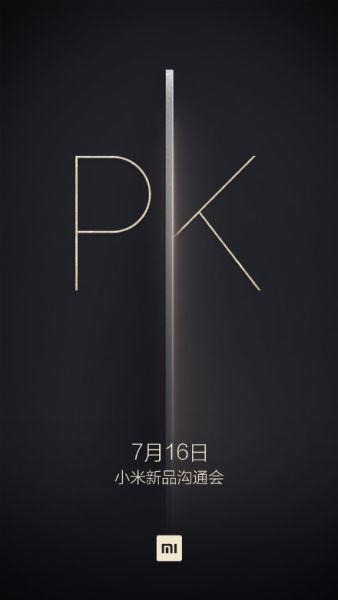 One of the possibilities of the Mi5 is dual camera arrangement on the rear of the device, offering improved photos over what's commonly seen from smartphones today. A previously leaked photo clearly showed an unknown Mi device with a dual camera setup, but this could be a different model altogether, as rumors have put a 16MP rear camera on the back of the Mi5.
As for the rest of the specs, the Mi5 is said to have a 5.2-inch Quad HD LCD display with a 2560 x 1440 resolution and 565ppi, putting it behind only the Galaxy S6 and S6 Edge in terms of pixel density. A Snapdragon 810 chip seems likely for under the hood, while a 3000mAh battery has also been mentioned.
VIA G for Games
SOURCE Weibo