Xiaomi Yi 4K Action Cam Launches In The US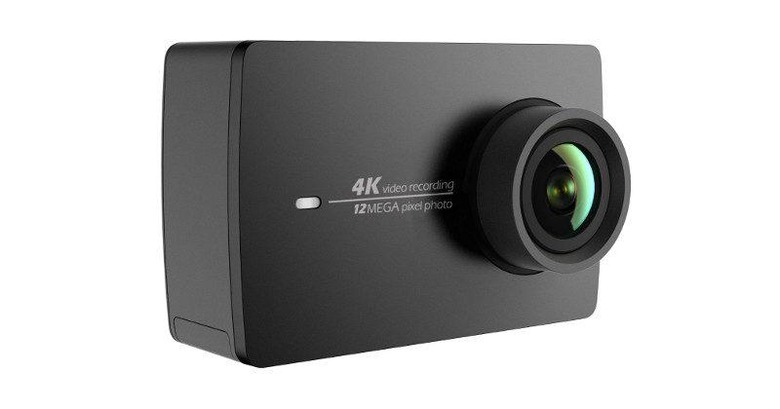 We may receive a commission on purchases made from links.
Xiaomi has just officially brought another one of its products to the US market and, no, it's not a smartphone. Announced last May is an upgraded Yi action cam that, among other things, stepped up the video recording game with the capability to shoot 4K quality at 30 fps rates, a rare feat in the action camera market. Now Xiaomi's Yi sub-brand is making that camera widely available in the US, in time for Amazon Prime Day on July 12, and slapping on a relatively affordable $250 price tag.
The first gen Yi Cam came to the US late last year to taken on the likes of the GoPro in the action cam market. Admittedly, it's hard to go head to head with a more established brand, especially when you're a relatively less known name hailing from China. So in take two, Yi pulled all the stops to make the camera a lot more attractive by promising 4K 30 fps video recording capabilities.
The Yi 4K Action Camera also has other promising traits. For one, it has a dual microphone that promises to capture audio as crisp as its video. It has a built-in Slow Motion mode so you don't have to edit the video after the fact just to get that fancy effect. It also comes with its own Bluetooth 4.0 remote but you can also use your Android or iOS phone for that. Plus, it lets you immediately share footage to the Web.
Spec-wise, the Yi 4K Action Camera bears a 12 megapixel Sony IMX377 CMOS sensor and A9SE75 Ambarella processor. It has an integrated 2.19-inch 640x360 touch screen with 160-degree viewing angles to make sure you can perfectly frame every shot. The camera now sells for $249.99 on Amazon and is compatible with the first gen Yi camera accessories, like the selfie stick, waterproof housing, and mounts.
Interestingly, Yi is also proudly reminding the public that its 4K action cameras will be the core of Google's upcoming 360-degree contraption for recording VR content and experiences.