Xiaomi teases Redmi Pro, signs of Note 4, laptop also surface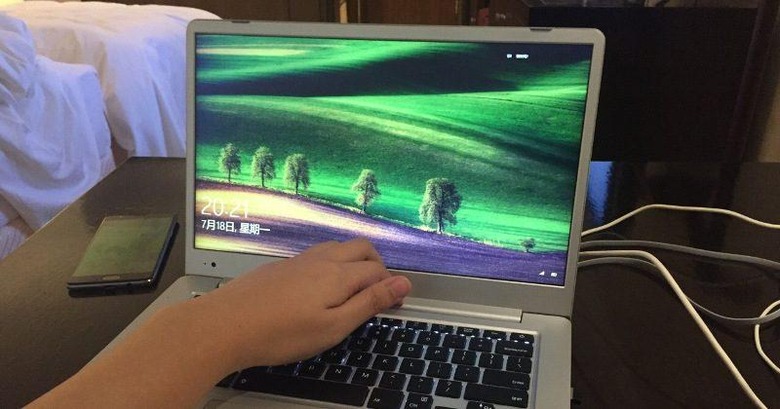 Xiaomi has an even scheduled for later this month, the 27th of July to be exact, to unveil a new product. Although it hasn't exactly revealed what that is yet, it has officially teased something that it is calling a "Redmi Pro". Given how the "Redmi" brand has been used for its more affordable smartphones, it won't be surprising if the Chinese manufacturer does announce such a device. There are, however, numerous leaks that hint that Xiaomi's event might be a more colorful and product packed one than initially expected.
Truth be told, there is very little that has been said about this "Redmi Pro", other than Xiaomi's explicit use of the name as well as a sighting at Geekbench. There, of course, it is a smartphone, or at least an Android-powered device. The picture of the Redmi Pro depicted there is one of a high end flagship, one that is powered by MediaTek's most powerful deca-core (10 cores) Helio X25 MT6797T. It also has 4 GB of RAM, which is on par with a 2016 premium model.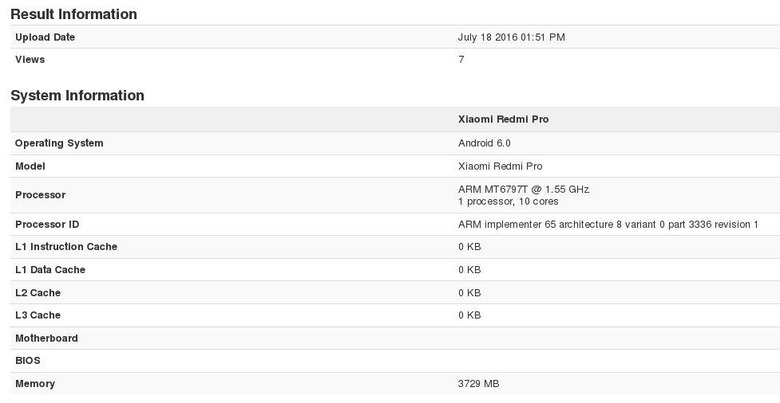 However, there is another contender vying for the July 27 spotlight. This time, the name being given to it is the Redmi Note 4. Given how the Redmi Note 3 was launched earlier this year, it's almost doubtful that Xiaomi would immediately follow it up with a higher spec'd successor. Based on a package label, the Redmi Note 4 would have a Helio X20, a lower clocked deca-core chip, with a 5.5-inch screen, probably Full HD only, a 13 megapixel rear camera, a 5 megapixel front camera, and a 4,100 mAh battery.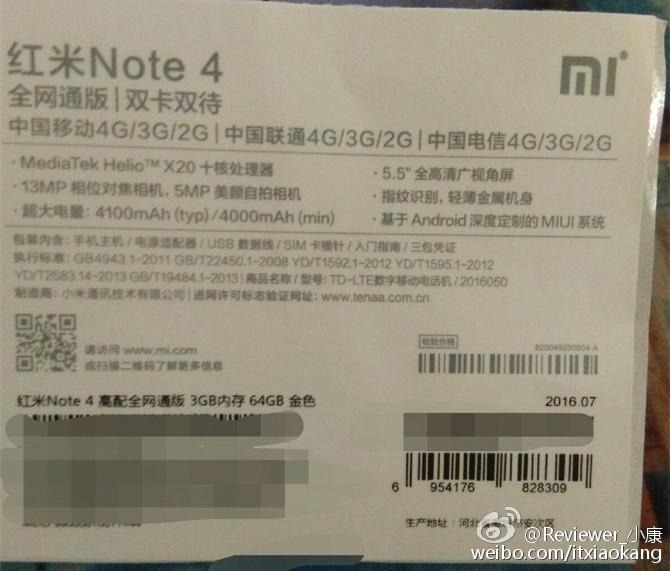 And to make matters even more interesting, there is also the still unnamed Xiaomi laptop, which now has a leaked set of photos to prove that it does exist. Or at least that a laptop exists. Hard to tell if it's the real deal here. That laptop is expected to run on an Intel Core i7 chip with 8 GB of RAM and 11 or 13 inch non-touch screens. Previous rumors suggested something like the MacBook Air but these photos show a more MacBook Pro design.
The only thing that's sure is that Xiaomi has a "Professional" Redmi Pro slated to debut on the 27th. Whether that translates to a professional laptop or a professional smartphone remains to be seen. Or it can be all of the above, which won't be too shocking, given how Xiaomi has been dipping its finger into anything and everything.
SOURCE: Xiaomi