Xiaomi teaser hints 6.4" Mi Max can still fit in pockets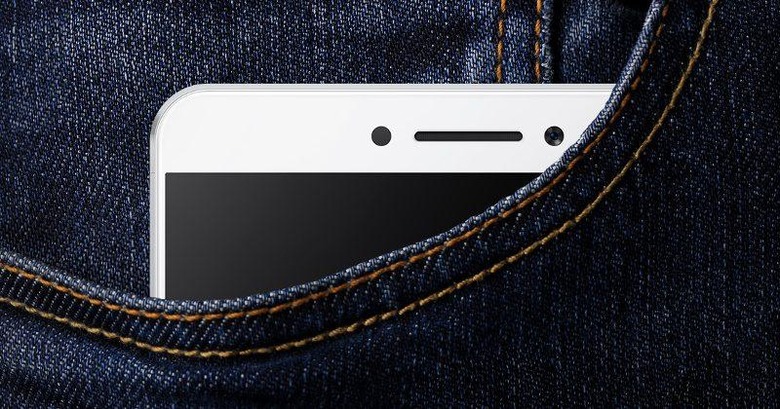 Smartphones have become so big to the point that few can be operated comfortably with one hand alone. They have become so big that slipping them inside jean pockets have become more than just embarrassing, sometimes they're also impossible. Xiaomi, however, is challenging that perception. It is officially teasing the Mi Max, its first "true" phablet that has already been revealed to have a 6.4-inch screen. The real tease here, however, is the implication that, despite that size, it can still fit snug inside a pocket without any worries, awkward bulges, or bendgates.
Of course, it's hard to judge with a single photo out of context, but Xiaomi puts it in no uncertain words: "Mi Max could be put into the pocket of jeans without any problem." Even Samsung's Galaxy Note, which with its 5.7-inch screen is modest in comparison, usually shows signs of stress, for the phone and the owner, usually fitting jeans. It would definitely be interesting to see how Mi Max plans to pull this off. Or explain it if it fails to do so. Or explain it if it fails to do so. That, or the Mi Max isn't 6.4 inches at all.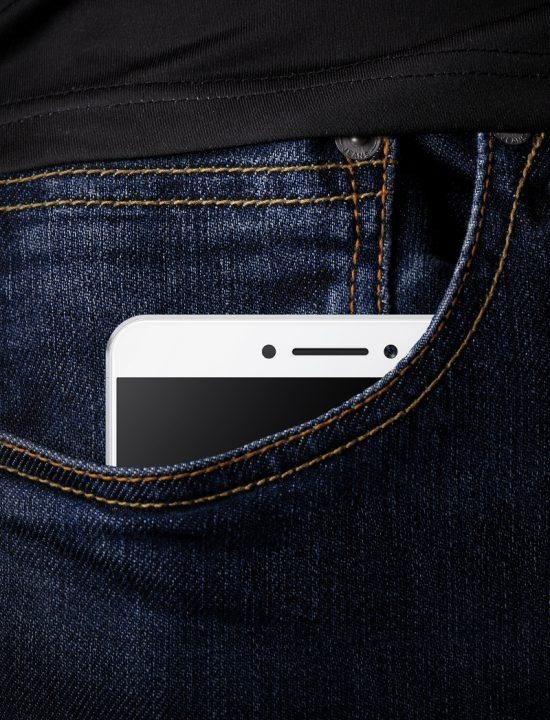 Xiaomi seems to also be quite proud of removing the Mi logo from its usual spot on the upper left corner of the device. Considering that's the only part we could see, we have no idea where the Chinese OEM has relocated it. It might be in some even more conspicuous part of the face, for all we know.
Details of the Mi Max are still slim at this point. An earlier rumor pointed to a Xiaomi-made processor for the phablet. A GFXBench entry, however, begs to disagree. Here, the Mi Max is shown running on the 1.8 GHz hexa-core Qualcomm, which is most likely the Snapdragon 808. There is also only 2 GB of RAM and 16 GB of storage. The rear camera is noted to have a 16 megapixel sensor while the front one goes with 5 megapixels. The 6.4-inch 1080p screen is again confirmed.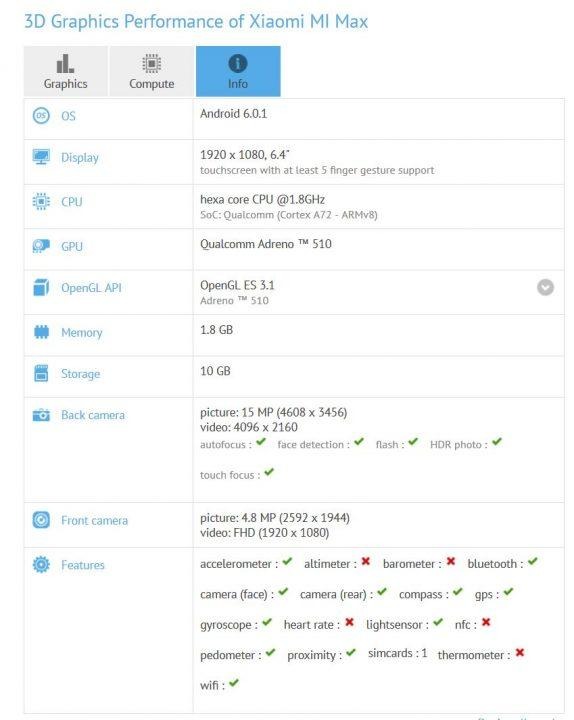 Xiaomi is expected to unveil the Mi Max on 10th May, interestingly on the same day as Huawei's announcement of the V8.