Xiaomi Redmi Y1 puts the focus on your face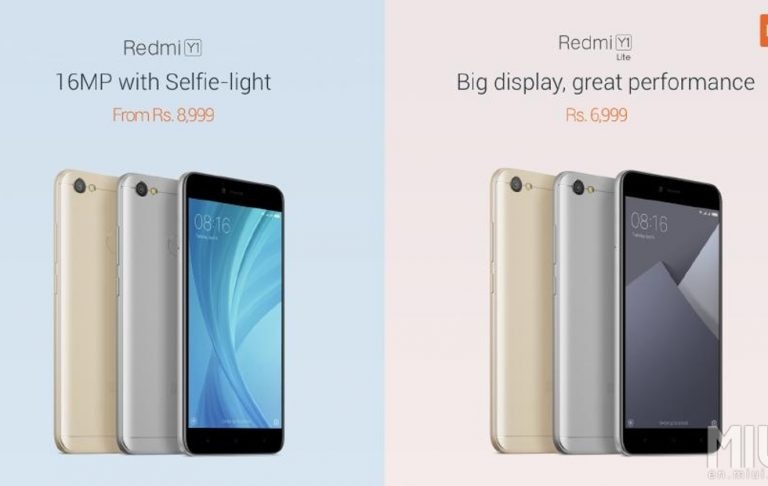 Xiaomi is definitely on a roll, trying to make good the remaining time before the year ends. Following its first Android One phone, the Xaomi Mi A1, it has adopted another single letter to kickstart its new line of smartphones. The Redmi "Y" stands for "You", because it can't use the already taken "Yu". It also stands for "Youth" and "Young You", so it shouldn't be a surprise that its first ever model, the Redmi Y1, is designed to cater to that favorite youth pastime: taking selfies.
This is practically Xiaomi's answer to OPPO's "Selfie Expert" F series, the latest of which, the OPPO F5, has yet to debut. The Redmi Y1 boasts of a 16 megapixel front-facing camera with an aperture of f/2.0. While that might not exactly be large enough for low-light selfies, it does have beside it an LED flash. No more relying on the screen's brightness to brighten up your smile.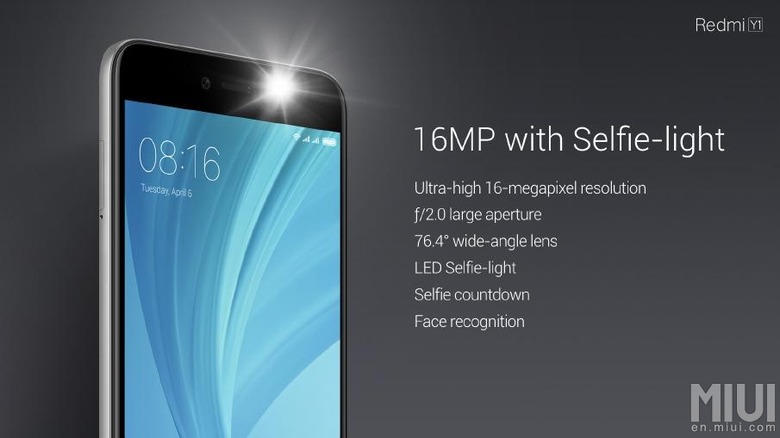 Truth be told, that's pretty much all there is to the Redmi Y1. The rest of its spec sheet shows a normal lower mid-range smartphone running on a Qualcomm Snapdragon 435 with 3 GB of RAM and 32 GB of storage, topped by a 5.5-inch HD, not Full HD, screen. The Xiaomi Redmi Y1 will retail for 8,999 INR ($140).
Xiaomi also announced the Redmi Y1 Lite which is nothing compared to the above Y1. It has a slower Snapdragon 425 processor and, amusingly, no mention of its front facing camera. The back camera, however, does have a 13 megapixel PDAF sensor. Curiously, the phone has a SIM tray that has slots for two nano SIM cards and a micro SD card slot, so you won't have to pick and choose your battles. The Redmi Y1 Lite will cost 6,999 INR ($110).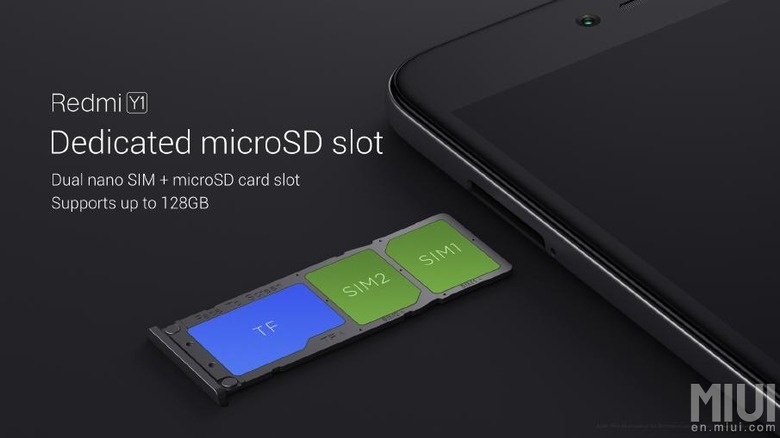 Xiaomi also took the opportunity to announce the global rollout of its MIUI 9 experience. Sadly, this ROM is still based on Android Nougat, not Oreo. Highlights of this new version include split screen functionality, a new video app that supports more video formats, and a Mi Drop app that can transfer files between devices even without an Internet connection.
VIA: MIUI Forums