Xiaomi Redmi Note 6 Pro leaks release details: Poco F1 battle?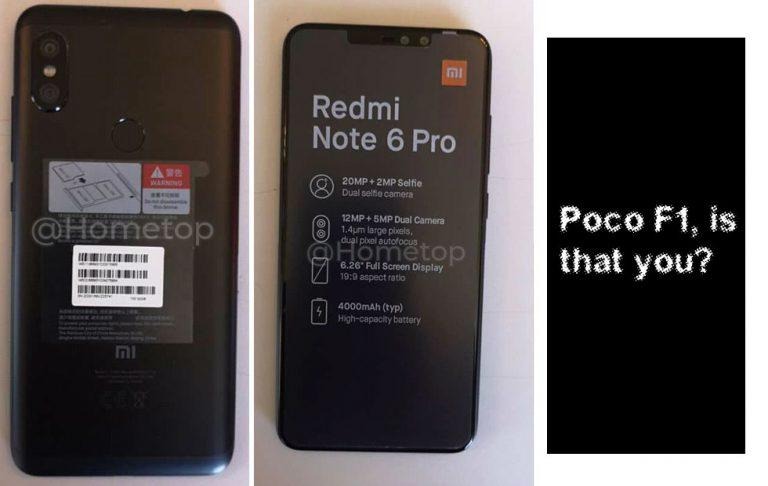 This morning Xiaomi had a pretty big leak of their next large phone: Xiaomi Redmi Note 6 Pro. This smartphone rolls with a 6.26-inch full screen display with a 19:9 aspect ratio and a notch that's both long and lean. This machine's leak looks particularly legit due to a number of details that'd be too expensive to fake: including the frontside protective printed slip and the unique backside Warning labels.
Inside the box we can see there'll be the standard phone, adapter, and USB cable as well as a SIM eject tool, a user guide, and a clear soft case. While I know it's not particularly environmentally-minded, I can't help but appreciate the clear soft case Xiaomi (and similar brands) include in the box with every phone they make. It's just handy!
On the back there'll be two cameras, one 12MP, the other 5MP. They'll work together to take focused photos quick. The larger (likely) has an image sensor that captures pictures on 1.4um size pixels, and the system has dual pixel autofocus. There's a dual-tone LED flash between these cameras for low-light photos, too.
The backside has a single fingerprint sensor and a flat metal surface – of the black variety. Up front the detail (the bezel) is also black, and the notch contains two cameras that might produce better photos and video than the back. The frontside camera set is 20MP and 2MP, creating what Xiaomi describes as a "dual selfie camera." There's also an earpiece speaker here and likely a couple sensors – light sensor and proximity.
According to HomeTop, the Xiaomi Redmi Note 6 Pro will have a LESSER version (not necessarily a better version) than what's pictured. In addition to 4GB/64GB, they say there'll be a Note 6 Pro with 3GB RAM and 32GB internal storage.
The version of this machine revealed today has dual SIM, dual standby and access to FDD-LTE/TDD-LTE, WCDMA, and GSM bands. This smartphone is the Redmi Note 6 Pro in BLACK – we can safely assume there'll be other colors as well. Inside is 4GB RAM and 64GB internal storage – we can also safely assume there'll be more impressive versions here, too.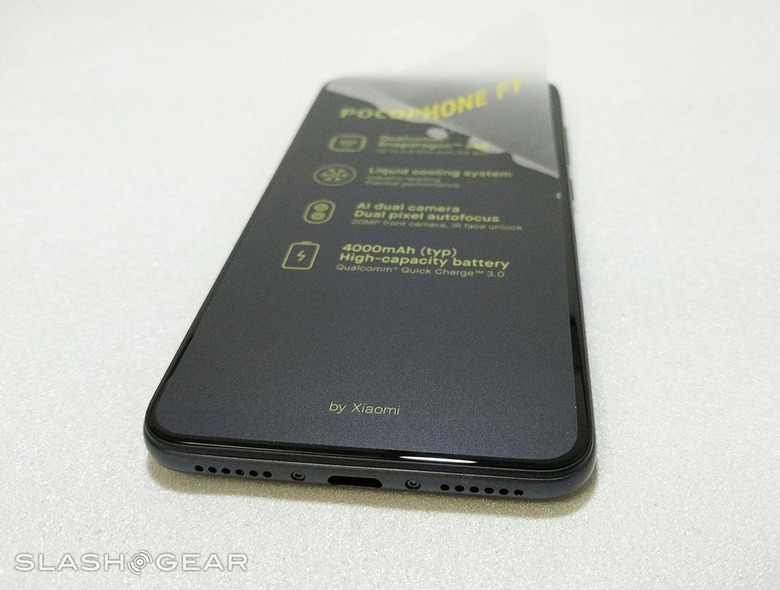 It's expected that the Redmi Note 6 Pro will be revealed imminently and released inside the month of October. Pricing is suggested by HomeTop to be around €219.90 for the lesser model and €249.90 for the 4GB/64GB edition. That places this phone right in line with the Xiaomi Poco F1, which is entirely confusing to me, to be sure! Why make another phone that's so extremely similar to a phone you have already at a price point that's almost identical? Very strange indeed!