Xiaomi Redmi Note 5 Pro barely survives durability test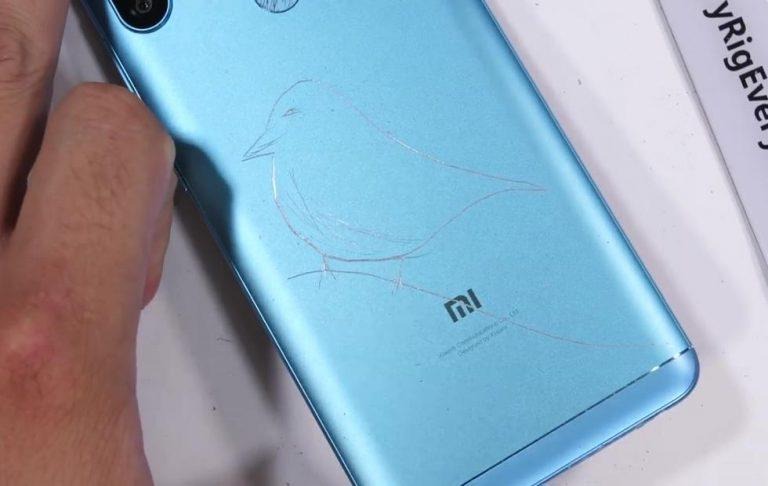 Xiaomi may be best known for its dirt-cheap smartphones with flagship features, but as far as JerryRigEverything is concerned, it's not always a hit when it comes to one critical factor: durability. While it might be too easy to attribute it to a choice of cheap materials to keep costs down, YouTube Zack Nelson has had mixed results from Xiaomi's different smartphone lines. This year, he puts the latest budget Redmi Note 5 Pro through the wringer to see if you are really getting what you paid for.
The Xiaomi Mi 5 from 2016 was one of the first Xiaomi phones to get the JerryRigEverything torture durability test and it cracked on first try. The Redmi Note 3 that same year fared just as bad. A year later, the Xiaomi Mi 6 survived Nelson's strong hands and so did the Mi Mix, the market's first bezel-less phone.
The Redmi Note 5 Pro looks almost out of place among this year's roster, even in the mid-range tier. It has a micro-USB port for one and a metal back. The top and bottom caps, however, are plastic. The IR blaster definitely comes from an age almost long forgotten.
The Note 5 Pro test starts off without any event. The Corning Gorilla Glass holds up to scratches and so do the sides and the plastic. The one thing that doesn't, however, is the fingerprint scanner that can be easily scratched to the point of being completely useless. As for the bend test, it fortunately survives, but barely.
The permanent kink in the weakest spot of the frame (between the power and volume buttons) is worrying. The gap that now exists between the display and the frame could also be inviting trouble. The Xiaomi Redmi Note 5 Pro at least won't break easily under immense pressure but it's still far from being as resilient as Xiaomi's more expensive Mi phones.