Xiaomi Redmi Note 4 Tries To Distance Itself From Clones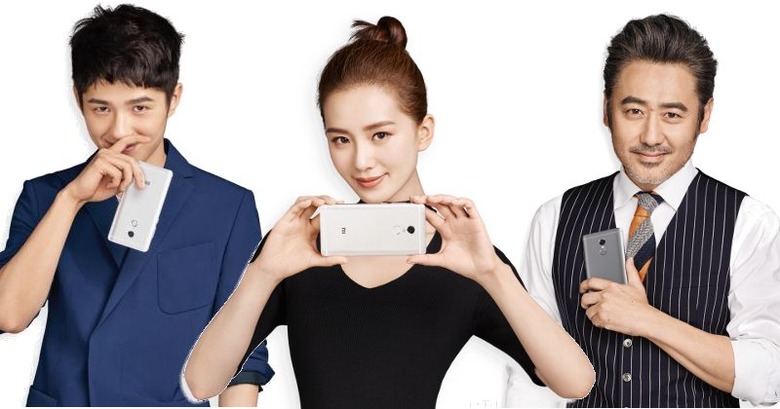 Smartphones are really starting to look alike these days. On the one hand, that might give weight to accusations of stealing/copying designs and the lack of innovation. On the other hand, it also shows the market's tendency to gravitate towards and expect certain designs over others. Next to Samsung, Xiaomi has been one of most often criticized for imitating someone's (really, just Apple's) designs. With the Redmi Note 4, it is trying to say that, this time, it is quite different.
To be honest, it might no longer be possible to put the cat back in the bag at this point. People will always associate design elements with one manufacturer or another, whether it was the OEM's intention or not. It is, admittedly, a bit amusing when a manufacturer tries to explicitly show how dissimilar it is in that regard, which is exactly what Xiaomi did in one of its presentation slides. And depending on how you look at it, it might have succeeded just a bit.
It traded the rounded edges now commonly seen as Apple's design with the older, sharp, flat, chamfered edges. At the same time, however, it still hasn't given up the curves completely, with that usual 2.5D glass on the front and a smooth curving all metal back. The triple segmented rear design, broken by antenna lines, is also now quite common as well. And, like other Chinese smartphone makers, it puts the fingerprint sensor on the back, right under the center-placed camera. That latter bit allowed it to have no buttons on the Redmi Note 4's face, which is, again amusingly, one of its main points in show how different it is from, say, Samsung and Apple, both of whom have front-facing home buttons of differing shapes and sizes.
In terms of specs, the Xiaomi Redmi Note 4 isn't going to blow away the competition, which is no surprise for a member of Xiaomi's more budget-friendly Redmi brand. That said, it still makes for decent mid-range Android smartphone, with a deca-core MediaTek Helio X20, not X25 mind you, a 5.5-inch Full HD screen, and 16 or 64 GB of storage. For its main camera, it has a 13 megapixel sensor with an f/2.0 aperture. It's nice to see that manufacturers are no longer obsessed with plain megapixel count at the expense of quality. It is powered by a generous 4,100 mAh battery.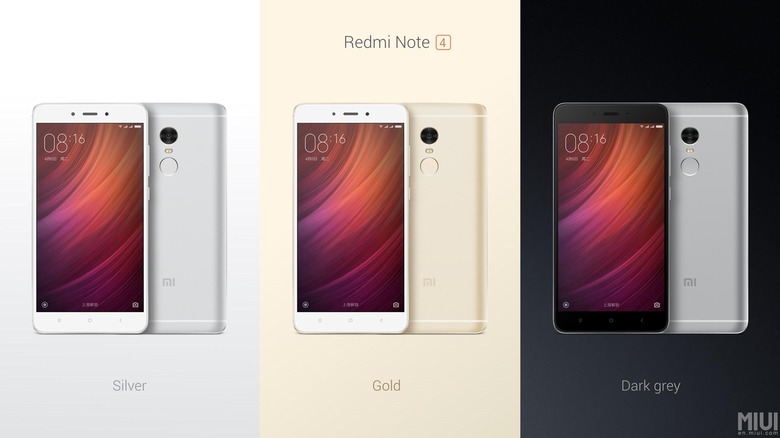 In true Xiaomi fashion, however, the Redmi Note 4 does overtake its rivals in the price department. The 16 GB model, for example, costs 899 RMB, roughly $135, while the 64 GB goes for 1,199 RMB, or $180. Unfortunately, Xiaomi is still taking its sweet time to bring its smartphones to the US market.