Xiaomi Redmi Note 3, Mi Pad 2 flaunt full metal bodies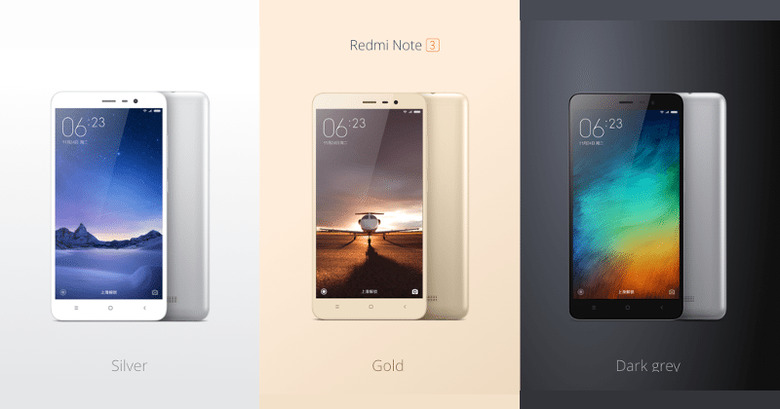 Chinese superstar Xiaomi has finally taken the covers off its latest mobile devices and if there's one theme that binds the two, it would be all metal. Both the Redmi Note 3 smartphone and the Mi Pad 2 tablet are encased in premium looking unibody metal bodies. Of course, like always with Xiaomi's products, the looks belie the price tag, and sometimes even the specs. Both, however, do have intriguing spiels, like the first fingerprint scanner on a Xiaomi smartphone and the first Intel processor on a Xiaomi tablet.
Xiaomi is proud of a lot of things on the Redmi Note 3, and perhaps, given the context, it might be warranted. For the Chinese OEM, it is its first smartphone to sport both a unibody metal design and a fingerprint scanner on the rear, a typical location for Chinese smartphones, it seems. It also has a 4,000 mAh battery, one of the highest in the market, that is claimed to add very little to the smartphones heft and girth. It's still only 8.65 mm thin and 164 g. It's not exactly super thin but it's not thick either, considering the battery. In comparison, the Samsung Galaxy S6 is 6.8 mm thin and weighs 138 g but only has a 2,550 mAh power source.
The rest of the specs might disappoint a bit. It does run on a 2.0 GHz MediaTek Helio X10, the latest and greatest from the chipmaker, but that's about the most notable detail. RAM is at 2 GB and 16 GB of storage, for example and the 5.5 inch screen only has a 1080p resolution. The rear camera has 13 megapixel sensor with phase detection autofocus. That said, you might be willing to forgive all of those when you hear that the Xiaomi Redmi Note 3 will only cost 899 RMB, which roughly translates to $140.
There is, however, an "Advanced" edition that goes with 3 GB of RAM, double the storage at 32 GB, and a slightly faster 2.2 GHz Helio X10 CPU. This one's priced at 1,099 RMB, roughly $172, which isn't that bad either. No mention of microSD card slot nor NFC on either model.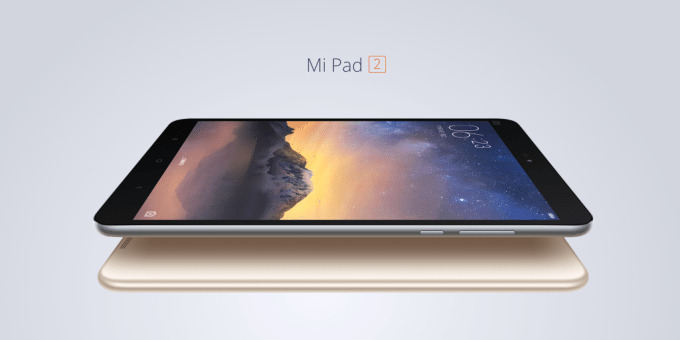 Switching over to the larger device, the Mi Pad 2 still has that full metal body but is now compared to the 1st gen Mi Pad, claimed to be 18 percent thinner and 13 g lighter than it. What might be notable about this tablet is that it runs on an Intel Atom X5-Z8500. That's the "mid-range" category among the Atom class, a 14 nm quad-core CPU running at 2.24 GHz. The 7.9-inch display is also decent, with a resolution of 2048x1536. That's practically the same resolution as more recent iPads.
Also quite interesting is that the tablet has a USB Type-C port, making Xiaomi one of the few Chinese brands to jump into that still nascent and sometimes confusing trend. As for the price tag, the Mi Pad 2 costs 999 RMB ($156) for 32 GB of storage and 1,299 RMB ($203) for 64 GB.