Xiaomi Redmi K30 5G offers glimpse of smartphone future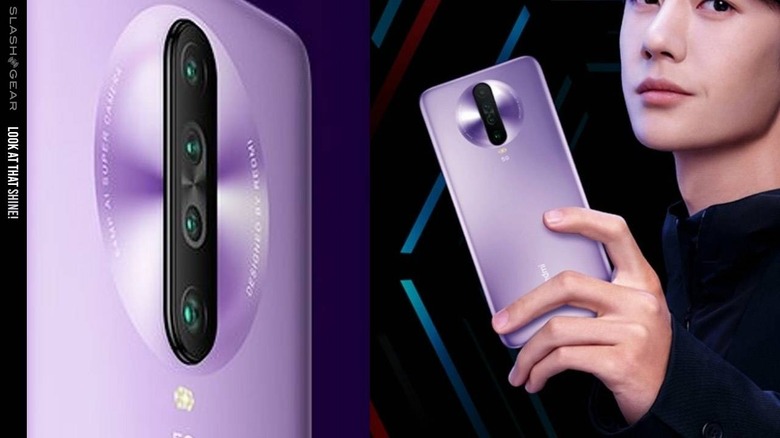 The first Xiaomi Android 5G smartphone will be launched this month with futuristic features aplenty. The name of the phone is Redmi K30 – that's one of Xiaomi's brands, sort of like how Samsung launches Galaxy smartphones. This smartphone is so important to the company that Redmi General Manager (GM) Lu Weibing confirmed work on the project all the way back in August – after the K20 launched earlier this year. So what's the rush?
The Redmi K30 has an interesting look – if the several leaked documents and official press photos from Xiaomi seen here are correct. It's got a backside camera array that's a pill-shape inside of a circle. Where many devices already carried the pill-shaped camera array design over the last couple of years, only a few had a circle – and none had the sort of combination of the two like we see today with Redmi K30. But, assuming you'll be covering up said backside panel with a protective case anyway, we've got to ask what's important about the cameras themselves.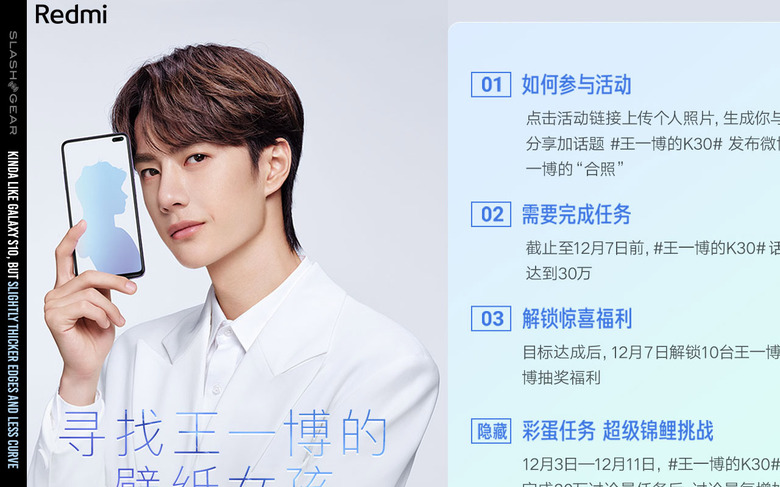 The Redmi K30 has four cameras: 64MP, 8MP, 5MP, and 2MP. The main unit rolls with the newest Sony image sensor, the IMX686. This is a 1/1.73-inch sensor with an f/1.89 aperture. This camera system also uses "Smart AI" abilities that'll change settings based on what the camera sees and interprets.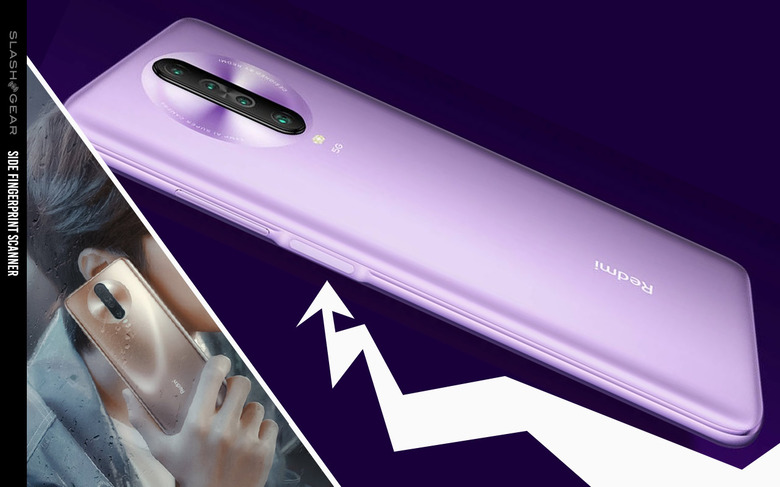 The coverage offered by the RF tech in this smartphone means that early adopters of 5G data will get the best possible use out of what little's available internationally. Of course Xiaomi's main market is Asia, the region where 5G is "rolling out" quickest – so this cutting-edge smartphone's 5G-centric feature set shouldn't be a difficult sell.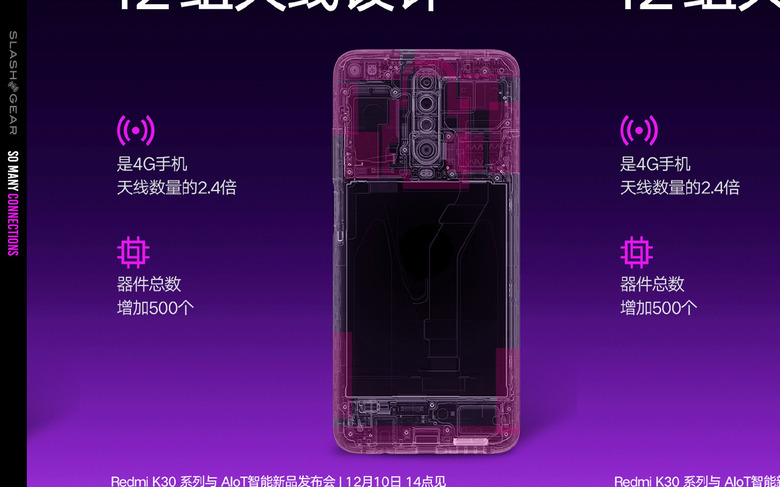 Ideally a phone like this – and other 5G-capable smartphones of the near-future – will have more than 2.5 the number of antennas used in a 4G LTE smartphone. In simplest terms – more is better, more means faster and more reliable data – or so it's suggested. We'll believe it when we experience the coverage ourselves!
The design of the phone up front looks a whole lot like a Galaxy S10 Plus – with a pill-shaped punch hole in its display. The display has a larger bezel than the Galaxy S10 Plus, and has less of a curve on its edges – but still, very similar. We'll get the remaining few details from Xiaomi when the device is launched in China. That'll be on December 10, 2019 – next week.