Xiaomi Redmi Go details show the cheapest Xiaomi phone yet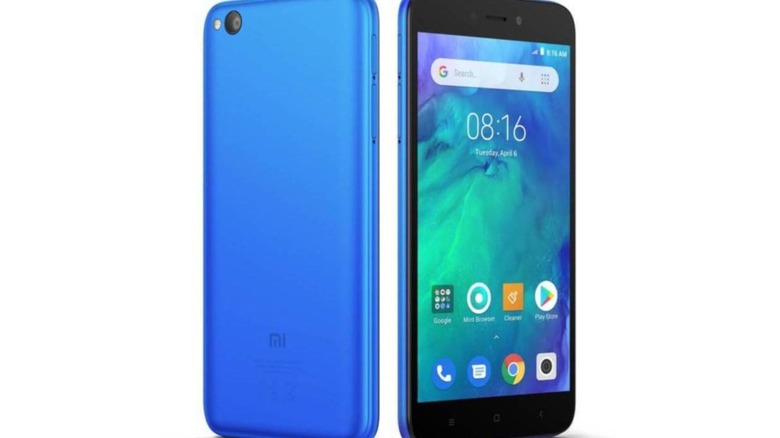 Xiaomi has been notorious for its dirt cheap smartphones but even the Chinese superstar couldn't hold back price hikes for long. As its phones get more sophisticated, its prices have also become more expensive. The company, however, is returning to its roots, so to speak, in the Redmi Go. Under its new sub-brand, Xiaomi's first Android Go phone will offer the most basic Android phone you can have on a budget. Unlike most of its phones, however, it will be made available in Europe from the get-go.
The Redmi Go might not be anything to write home about, which is pretty much what you'd expect from an Android Go phone. The purpose of such phones is to offer enough basic functionality to wean users away from "dumb" phones while still keeping the price point as low as those less featured mobile devices.
So what you're getting with the Redmi Go is a traditional 5.0-inch 1280x720 16:9 screen on top of a 1.4 GHz quad-core Snapdragon 425 chip. While the 8 GB of storage can be "fixed" with a microSD card, the 1 GB of RAM could prove to be the bottleneck of the device. But with a 3,000 mAh battery, the handy phone won't die out on new in a day.
The smartphone will sadly be running the older version of Android Go based on Android 8.1 Oreo. Considering it's not yet released, there's no word yet on an immediate update. Considering this is Xiaomi we're talking about and it's not Android One, prospective buyers probably shouldn't keep their hopes up.
Unlike most of Xiaomi's Redmi phones, the Redmi Go won't initially be confined to China or India. It will supposedly launch in Europe immediately and will carry an 80 EUR ($90) price tag, making it one of the more affordable phones of its kind.