Xiaomi Redmi 3 sighted at TENAA with fingerprint sensor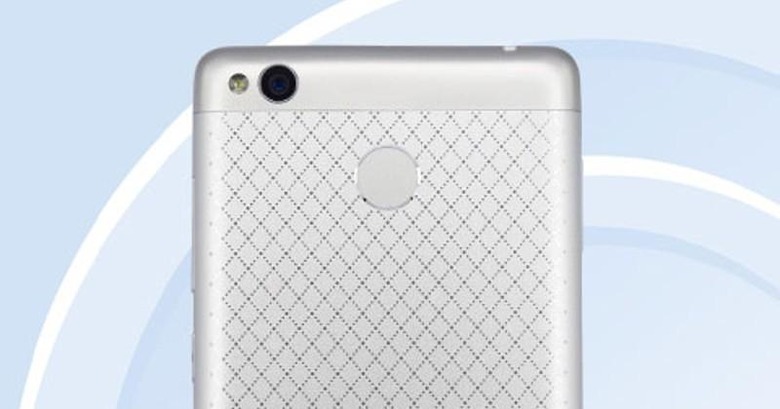 Xiaomi might have just revealed its latest flagship, the Xiaomi Mi 5, but apparently it isn't done with its mid-range hero just yet. The Redmi 3 was announced barely 2 months ago but there might already be a new variant in the works. At least based on speculations from two smartphones spotted at China's TENAA certification office. Although unnamed, these two bare so much similarities with the Redmi 3, except in one aspect. They have fingerprint scanners on the back whereas the original doesn't.
Considering how ubiquitous fingerprint scanners are these days, it's almost a shock that Xiaomi didn't put one in the Redmi 3. Then again, given the near $100 price tag, that is also understandable. It might be trying to rectify that with a new variant that could make early buyers of the original Redmi 3 a bit jealous.
Of course, there is no assurance that these two smartphones are indeed Redmi 3 variants. They could even be a Redmi 4. Given the near identical features with the Redmi 3, it's perhaps safer to presume the former. Or perhaps we're looking at something akin to a Redmi 3s. The smartphones seen on TENAA both have a 5-inch screen and 720p resolution. Both run the same 1.5 GHz octa-core CPU, 2 GB of RAM, and 16 GB of internal storage.
The two models, specifically 2015817 and 2015810, aren't completely similar, however. The 2015817 in particular comes with a smaller 3,000 mAh battery while the 2015810 bears a much larger 4,000 mAh power pack. While not explicitly stated in the TENAA entry, the 2015817's back cover betrays the presence of a fingerprint scanner. Curiously, the 2015810's rear is completely smooth and unbroken.
2015817
2015810
At this point, it isn't known when, or even if, Xiaomi plans to unveil these new smartphones. It will definitely be a puzzling move if it does so very soon, considering how fresh the Redmi 3, and the Mi 5, are.