Xiaomi Redmi 3 Is Out, Cheap, And Still Out Of Reach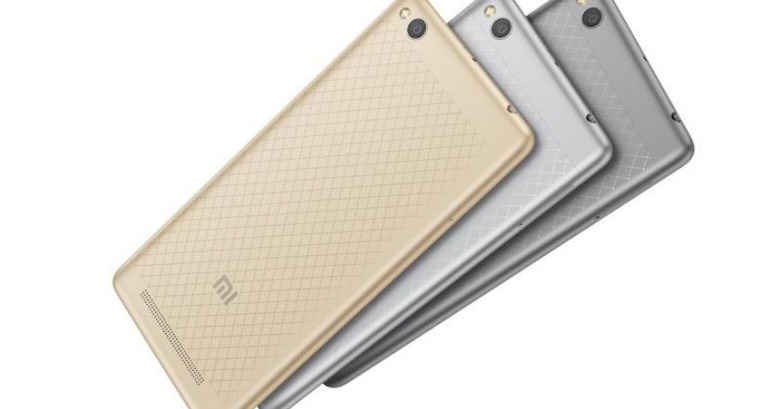 It's devices like these that earn Xiaomi all the hot reviews and praises back in China, and sometimes in other Asian countries, but the manufacturer continues to be wary of trying its luck in the US. Xiaomi has just revealed the Redmi 3 and while the specs are decent at best, the $100 price tag really hits the mark. And it doesn't look too shabby either, with a full metal body that some might too easily compare with another but even hotter smartphone that sits at the opposite end of the price spectrum.
OK, to be completely blunt, we're saying that it will be compared to the iPhone 6 and iPhone 6s, smartphones with an almost similar size and metallic unibody design. Xiaomi was careful to include a few details that would distance it from Apple's flagship, and any potential lawsuit, like that somewhat odd diamond pattern on its back. Xiaomi calls it gorgeous, but you know what they say about beauty and eyes.
Deep inside, the Redmi 3 is, of course, more similar to Android smartphones, but its spec sheet doesn't really disappoint, especially considering it's a mid-range device. The 5-inch screen does reach 720p resolutions. There's a decent amount of RAM and storage, at 2 and 16 GB, respectively. The latter expandable with a microSD card slot. A 13 megapixel non-protruding camera is on the back while a 5 megapixel shooter is on the front. All of these driven by a Qualcomm Snapdragon 616.
One of the most notable details, however, is the Redmi 3's battery. Through feats of engineering, design, and probably stubbornness, Xiaomi was able to cram a 4,100 mAh battery inside. And it only costs the smartphone a thickness of 8.3 mm and a weight of 144 g. Since we're comparing apples and oranges already anyway, the 4.7-inch iPhone 6s, with its 1,715 mAh battery, is 7.1 mm thick and 143 g heavy.
And here's another thing about the Xiaomi Redmi 3: it costs only 699 RMB. That's around $110 when converted directly. Insane pricing like that means the Redmi 3 will be sold out instantly when it launches. Sadly, the company is taking its sweet time to replicate that magic in the US, perhaps wary of potential legal problems.