Xiaomi MIUI 9 could bring Nougat, O features to Marshmallow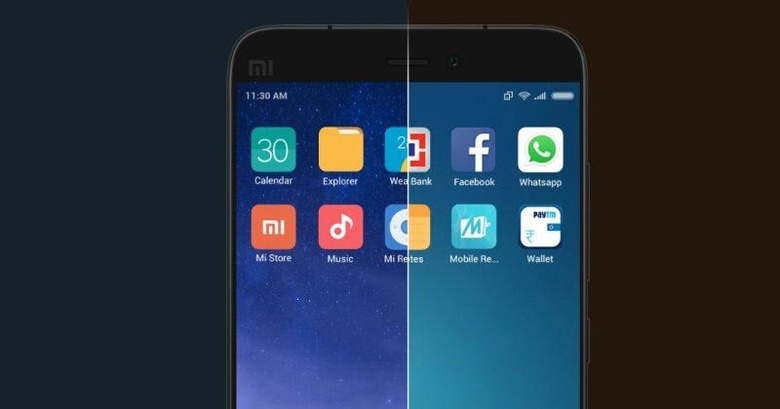 Xiaomi's phones might sell like pancakes, at least in the markets where they are sold, but the company's software hasn't been as warmly received. Those who chide Samsung for its heavy-handed changes probably hasn't seen Xiaomi's MIUI yet. Heavy customizations, while sometimes nice, means it may be harder to rollout major Android updates to devices. That is exactly why there is much fuss around the leak that MIUI 9, the next version of Xiaomi's custome experience, will be getting some features that many smartphones are already enjoying now.
Just last February, Xiaomi rolled out MIUI 8.2. While it was a very major update, it disappointed some fans for not bringing Android Nougat to their phones. Granted, back then few phones had been updated to Nougat already but, in a span of two months, that roster has steadily increased.
No Nougat meant that Xiaomi phones didn't offer features like split-screen multi-tasking. Or a "fixed" Doze mode either. But thanks to an accidentally leaked email, Xiaomi fans now have that to look forward to in MIUI 9. Even better, it might even have picture-in-picture support. While Nougat already had that capability in its code, it won't be enabled by default until Android O later this year.
That may sound like MIUI 9 will be base on Android O, considering it's also expected to rollout in the second half of the year. However, there is one speculation that quickly dashes those hopes. It is said that Xiaomi is looking into making those features available for its Android 6.0 Marshmallow devices, implying that MIUI 9 could still be based on the older Android version.
Or Xiaomi could simply be making that feature backwards compatible to older phones. That, however, does imply that it will be a custom implementation and not Google's canonical API. MIUI 9 is also said to feature a screen recording feature. Curiously, the API for that was introduced way back in Android 5.0 Lollipop.
VIA: PlayfulDroid!