Xiaomi Mi VR gets official, availability unknown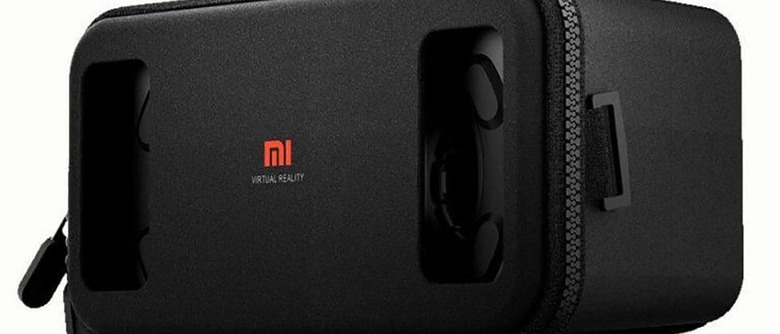 Xiaomi is mostly known for its smartphones, but that's not all it does. It makes all sorts of other devices ranging from rice cookers to fitness trackers with lots of stuff in between. Its latest product has just gone official and it's a VR headset, which considering the VR craze right now is no surprise. The device is called the Xiaomi Mi VR and it was announced today in China.
The images you see here might look like a bag to carry the VR headset it, but apparently, that is actually the headset itself. Xiaomi uses something it calls a zipper design to protect the smartphone you put into it. I would assume that means you zip the smartphone into that pouch and put the entire device on your face.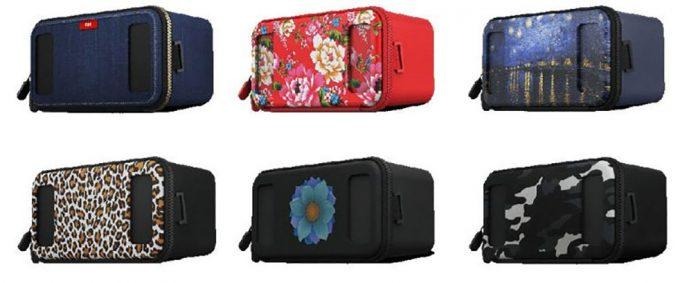 That's not a bad idea to secure the smartphone in the headset with a zipper, it will certainly eliminate the chance of the smartphone slipping out and smashing on the floor. The Mi VR is designed to work with smartphones with screens ranging from 4.7 to 5.7-inches. Around the area where the headset sits on the face, the Mi VR is made from Lycra fabric and EVA.
Inside is a pair of anti-glare aspherical lenses with high image clarity. Xiaomi says that the lenses have a tolerance of 0.01mm. Xiaomi has a standalone VR app that supports video, 3D movies, VR apps, and games. Multiple color and print version will be offered. You might not be able to buy this in the store or online yet, but Xiaomi is looking for beta testers. If chosen you can get the headset for 1 yuan. The normal sales price will be 49 yuan, which is about $7. That is a very low price, no word on availability outside of China right now.
SOURCE: Android Headlines