Xiaomi Mi TV 3 Rocks 4K Resolution And Detachable Mainboard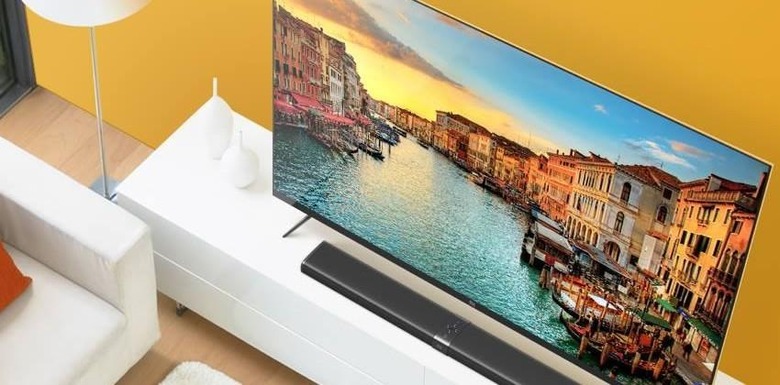 Chinese firm Xiaomi has unveiled some cool new Mi products that couldn't be any different. One of them is a high-end TV with 4K resolution called the Mi TV 3 and the other is a battery-powered ride on device called the Ninebot mini that is like a tiny Segway scooter, only significantly more affordable. The Ninebot mini looks like a last mile sort of device intended to get you from your car to work without breaking a sweat.
It will go a lot further than a mile on a charge with a riding range of 22km on a single charge. The device has smartphone controls and is made using a magnesium alloy infrastructure making it lighter.
The reason it is rather small is so it can be stored and transported in the trunk of a car. Ninebot mini is self-balancing and is steered with your legs at speeds up to 16km/h and can climb inclines of up to 15-degrees. The bot weighs 12.8kg making it easy to load and unload. Ninebot mini sells for RMB 1999 (315 USD).
The Mi TV 3 is a 60-inch TV set runs on a customised Android 5.1 OS, has an 11.6mm thick frame made from aluminum and what Xiaomi calls a flagship TV processor. It supports 4K resolution and has a high color gamut along with MEMC motion compensation. It is a Smart TV and has an external sound bar promising world-class audio. Mi TV 3 will sell for RMB 4999 (785 USD).
The coolest thing about that flagship TV processor is that it is attached to a MiTV mainboard that is removable and can be connected to any display with its MiPort cable. Another benefit is that as time passes you can replace the mainboard on the Mi TV 3 and upgrade the performance of the TV without the cost of replacing the entire TV. The mainboard is inside the speaker housing and has a Cortex-A17 processor, Mali T760 GPU, and supports 4K 60fps with hardware decoding. It also has 2GB of RAM, 8GB of internal storage, WiFi, and Bluetooth. The mainboard carries a price of RMB999 (157 USD) alone.