Xiaomi Mi Pad crafts iPad mini clone with Android and iPhone style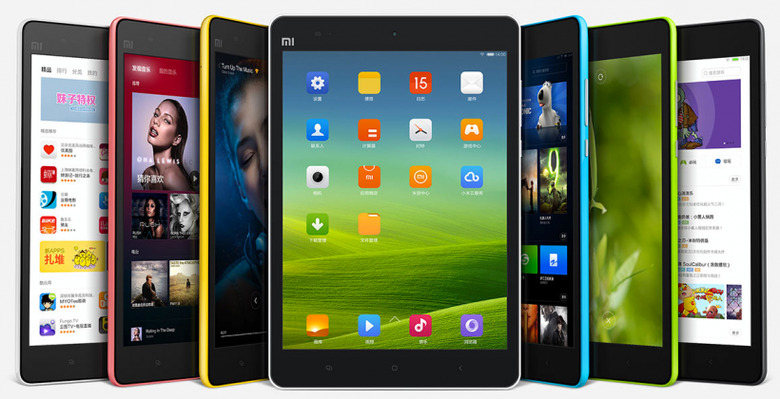 Xiaomi has revealed its new tablet, the Mi Pad, and it's hard not to see it as a mash-up of Android, the iPad mini, and the colorful shells of the iPhone 5c. The 7.9-inch, 2048 x 1536 slate runs Google's OS on NVIDIA's Tegra K1 2.2GHz 4+1 processor, and has two cameras – 8-megapixels on the back, and 5-megapixels on the front – though it's likely to be the aesthetics of hardware and software which cause the most discussion.
The colorful casings – in blue, yellow, pink, white, and green – use a similar high-gloss injection molding process, Xiaomi says, even going so far as to name-check the iPhone 5c it so clearly resembles. However, Xioami helpfully points out, the Mi Pad is a tablet, not a phone.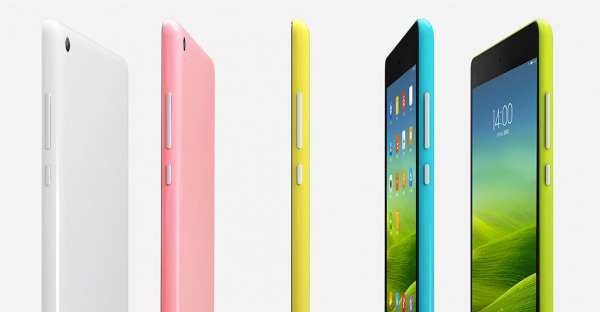 Whether that will pacify Apple remains to be seen, particularly given its eagerness to take on Samsung for daring to infringe on its industrial design.
Elsewhere, the Mi Pad has 2GB of memory and either 16GB or 64GB of storage, along with a microSD card slot for adding up to 128GB more. There's WiFi b/g/n/ac and Bluetooth 4.0, while the battery comes in at 6,700 mAh. Xiaomi isn't giving specific runtime estimates at this stage.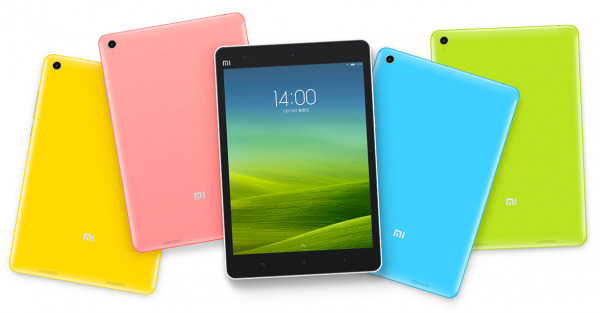 The company has turned to Sony for its camera technology, at least on the back, with a BSI 8-megapixel sensor and f/2.0 aperture lens. It'll record Full HD 1080p video, too. The whole thing measures in at 202.1 x 135.4 x 8.5 mm and weighs 360g; in contrast, the iPad mini with Retina is 134.7 x 200 x 7.5 mm and weighs 331g.
Software is Xioami's own MIUI interface on top of Android, with the company promising weekly updates and improvements as well as access to its own app store.
In China, the Mi Pad will launch at 1,499 yuan ($240) for the 16GB version, and 1,699 yuan ($273) for the 64GB model. It'll go on sale there in mid-June, though pricing and availability have not been announced for international sales.
SOURCE Xiaomi