Xiaomi Mi Mix Nano debunked by company exec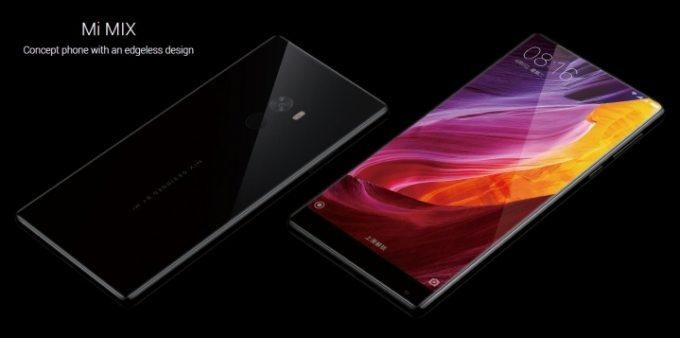 Just as Xiaomi knows how to make dreams come true, it also knows how to kill them. The Mi Mix that was launched just last month is perhaps the closest we've gotten so far to a near bezel-free smartphone. It wasn't perfect, however, especially when it came to its gigantic size. Hopes were raised when sightings of a smaller Mi Mix Nano came to light. Now those hopes are officially dashed when Xiaomi marketing director Zang Zhiyuan took to Weibo to confirm what fans were dreading to hear: it doesn't exist.
The Mi Mix easily stole the spotlight from Xiaomi's nominal flagship, the Mi Note 2, because of how it found one of the holy grails of smartphone designs: almost no bezels. Of course, there are still some, especially at the bottom, but the Mi Mix boasted of a 91.3% screen to body ratio that no other smartphone has. It didn't hurt that it also had high-end hardware, like a Snapdragon 821 processor, 4 or 6 GB of RAM, and 128 or 256 GB of internal storage.
What hurt, however, was, ironically, the screen. It was a huge 6.4-inch 1080p display that, while pretty, isn't the easiest to hold. Especially with one hand. Unsurprisingly, a Mi Mix Nano leak was welcomed by many, as it promised a 5.5-inch screen with almost the exact same specs, though the storage is capped at 64 GB. Sounds too good to be true? Apparently, it was.
According to the Xiaomi exec, there is no such product called a Mi Mix Nano. He further clarifies that this leak came from another brand using shady marketing tactics. In other words, it's most likely a clone that is riding on the Mi Mix popularity and the Xiaomi name to sell their product.
So, on the one hand, there is no Mi Mix Nano. On the other hand, it implies there are some who might actually make those wishes come true. Then again, Xiaomi is always free to change its mind and put out a smaller Mi Mix, considering how popular the idea turned out to be.
VIA: My Drivers