Xiaomi Mi Mix 3 slider will test your self-control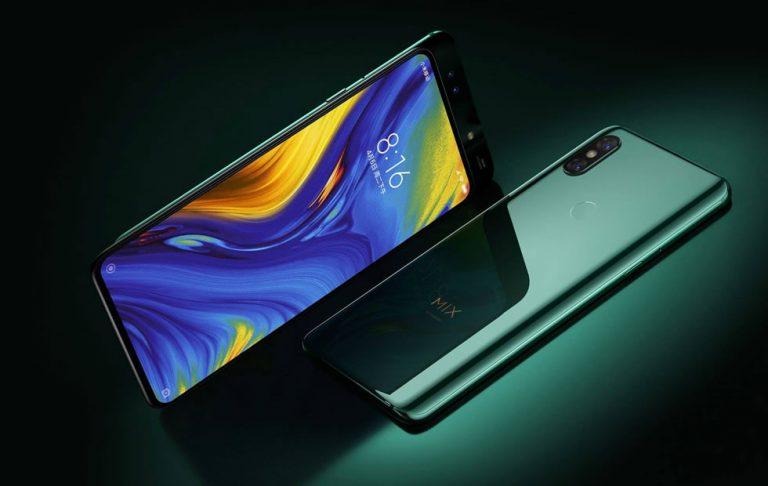 There was a time when fidget spinners and toys were a thing. They're no longer a thing, because most people already have their phones in their hands and had no room to spare for another toy. What if you could have both in one hand? That might be what the Xiaomi Mi Mix 3 ends up being which will test not only your discipline but also whether the phone can withstand that much sliding as Xiaomi promises.
To be fair, that's not the only thing the Mi Mix 3 is about but will you blame people if they fixate on that? We haven't seen slider phones of this kind since the early 2000s. Of course, the Mi Mix 3's back slides up instead of down and that's when all the supposed magic happens. When you slide up, you can access any app, take selfies, or even answer calls. You'll need to anyway for that last one since the ear speakers are there.
It was necessary for Xiaomi to come to this kind of solution rather than adopt a notch because of how much tech is hidden there. There are two cameras, for example, a 24 megapixel IMX576 sensor paired with a 2 megapixel depth of field camera. Plus, of course, the LED flash. The cameras on the back include twin 12 megapixel sensors. DxOMark has given the Mi Mix 3 an early review score of 103, tying it with the Galaxy Note 9 and the HTC U12+ in third place overall.
Inside, the Mi Mix 3 is pretty much your standard high-end Chinese flagship. That means a Snapdragon 845 with 6 or 8 GB of RAM and 128 GB or 256 GB of storage. The 6.39-inch screen which boasts of a 93.4% screen-to-body ratio still doesn't reach QHD and stops at 2340x1080. Xiaomi, however, has a Palace Museum Edition that bumps up the memory to 10 GB RAM and 256 GB storage.
All of that for the usual Xiaomi price of half a Galaxy or an iPhone. The Xioami Mi Mix 3 starts at 3,299 RMB, around $475, for the 6 GB RAM/128 GB storage config all the way up to 3,999 RMB ($575) for 8 GB RAM and 256 GB of storage. Even that Palace Museum Edition still undercuts rivals at 4,999 RMB ($720). Sadly, that's for China, with regional prices still to be announced and no chance of making its way to the US.